CHAMBERSBURG: Cumberland Valley School of Music & Wilson College Present – "Beauty & The Beast Jr."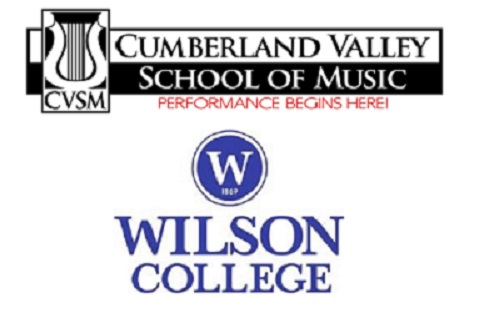 ---
A cast of 49 young actors will transport us to a magical world with a production of Disney's Beauty and the Beast Jr. on in Wilson College's Laird Hall.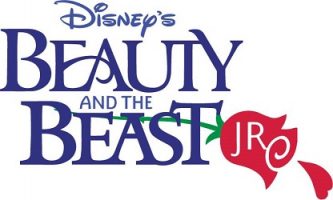 The cast ranges in age from 8 to 17 and brings all the enthusiasm and energy of youth to this adaptation of the Disney classic.
Adapted for young voices, the show features some of the most memorable songs like "Be Our Guest," "Gaston," and "Beauty and the Beast."
This is the third collaboration between Cumberland Valley School of Music (CVSM) and the Wilson College Performing Arts Series.
Based on the original Broadway production that ran for over thirteen years and was nominated for nine Tony Awards, and the Academy Award-winning motion picture,
Disney's Beauty and the Beast Jr. is a fantastic adaptation of the story of transformation and tolerance. Disney's Beauty and the Beast Jr. features some of the most popular songs ever written by Alan Menken and the late Howard Ashman, along with new songs by Mr. Menken and Tim Rice.
The classic story tells of Belle, a young woman in a provincial town, and the Beast, who is really a young prince trapped under the spell of an enchantress. If the Beast can learn to love and be loved, the curse will end and he will be transformed to his former self. But time is running out. If the Beast does not learn his lesson soon, he and his household will be doomed for all eternity.
Perfect for the family, Beauty and the Beast Jr. has been shortened to about an hour, while still featuring all the musical's best- known songs. The show's director, Laura Martin, encourages families to bring their children out to see the show and make it a family event. "I'm all about creating memories and experiences. The same way you might take your children to a sports event, their first baseball or football game, I would love to see families take kids to see their first production, especially to community theater where they can see other kids they may know in the show." Martin was inspired as a child by theater and has made it her vocation as an actor, teacher, and director.
Tickets are $12 for adults, $5 ages 6 to 16, FREE for children under 6 and for the students, faculty, and staff of Wilson College.
Attendees will have the option to purchase glowing roses at each performance for $5 (cash or check).
To view the cast list and to purchase tickets please visit: http://www.cvsmusic.org/event/musical/ or call (717) 262-2003.
Beauty and the Beast Jr. plays in Laird Hall on the campus of Wilson College:
March 9th – 7:00 p.m.
March 10th – 2:00 p.m.
ABOUT CUMBERLAND VALLEY SCHOOL OF MUSIC




In its 28th year, Cumberland Valley School of Music (CVSM) is committed to creating a musical community where high quality instruction and performance opportunities are available to all. Over 750 students – newborn through senior citizens – are served by CVSM with instruction provided in music, voice and drama through individual and group lessons, camps and classes. Live performance opportunities are provided through events such as recitals, concerts and the annual student Performathon. Additionally, the school sponsors scholarship programs open to young musicians. CVSM strongly believes that the benefits of the study of music and the participation in musical activities extend beyond musical proficiency to academic and vocational performance, social skills and enriching one's life experiences.
---