WAYNESBORO: Destination ARTS! – Art/Photography/Pottery Demos & Classes
January 31, 2018 @ 12:00 pm

-

3:00 pm
---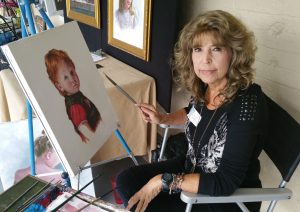 January 31st – 12:00 p.m. – 3:00 p.m. – Oil Painting Class w/Donna Bingaman – 42 West ARTS Co-op
42 West Main Street
Waynesboro, PA 17268
---
February 1st – 1:00 p.m. – 4:00 p.m. – Oil Painting Demo with Marjorie Tressler – Gallery 50
50 West Main Street
Waynesboro, PA 17268
February 2nd – 5:00 p.m. – 8:00 p.m. – Opening Reception – 42 West ARTS Co-op
42 West Main Street
Waynesboro, PA 17268
---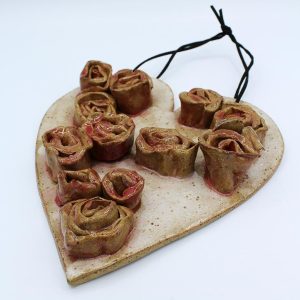 February 3rd – 10:00 a.m. – 12:00 p.m. – Children's Valentine Heart – Ceramic Arts Center
13 South Churcha Street
Waynesboro, PA 17268
---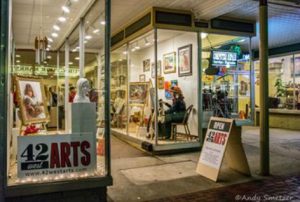 February 3rd – 1:00 p.m. – 3:00 p.m. – Oil Painting Demo with Donna Bingaman – 42 West ARTS Co-op
42 West Main Street
Waynesboro, PA 17268
February 3rd – 1:00 p.m. – 3:00 p.m. – Book Binding Demo w/Pamela Soaring Raven – 42 West ARTS Co-op
42 West Main Street
Waynesboro, Pa 17268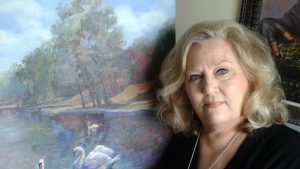 February 5th – 1:00 p.m. – 4:00 p.m. – Painting Class w/Marjorie Tressler – Gallery 50
50 West Main Street
Waynesboro, PA 17268
---
Music/Performances
February 2nd – 5:30 p.m. – 8:00 p.m. – Live Music Friday! w/Joel Newman – Music Makers
46 West Main Street
Waynesboro, PA 17268
February 2nd – 5:30 p.m. – 8:00 p.m. – Musical Demo w/Patric Schlee – 42 West ARTS Co-op
42 West Main Street
Waynesboro, PA 17268
February 5th – 6:30 p.m. – Songwriters Workshop w/Jonathan Ingels – Music Makers
46 West Main Street
Waynesboro, PA 17268
---
Community Events/Meetings
February's Featured Artist at:- Gallery 50: Hans Guerin. Guerin's work has been displayed and won awards in exclusive exhibitions and competitions throughout the United States and internationally. New pieces now on display in Gallery 50.
ADVANCE NOTICE: February 11th – 1:30 p.m. – Community Book Club to Meet at Music Makers
46 W. Main Street
Waynesboro, Pa 17268
Selection is the novel 4321, by Paul Auster.
Start reading now!
---
Musical performances at Destination ARTS! are supported in part by the Arts for All Partnership, a collaboration between the Foundation for Enhancing Communities and the Cultural Enrichment Fund, and the Pennsylvania Council on the Arts, a state agency funded by the Commonwealth of Pennsylvania and the National Endowment for the Arts, a federal agency.
Destination ARTS! Currently includes:
Gallery 50 (50 West Main Street)
42 West ARTS (42 West Main Street
The Ceramic Arts Center of Waynesboro (13 South Church Street)
Gallery 35 East (35 East Main Street).
The galleries feature oil paintings, watercolors, pottery, sculptures, jewelry, photographs, furniture, and more. Most art is available for sale and there is no charge for admission to the galleries.
Gallery Hours:
Thursday from 1:00 to 4:00 p.m. (Gallery 50 and 42 West ARTS Co-op only)
Friday from 5:00 to 8:00 p.m.
Saturday from 12:00 to 6:00 p.m.
Sunday from 1:00 to 4:00 p.m.
---