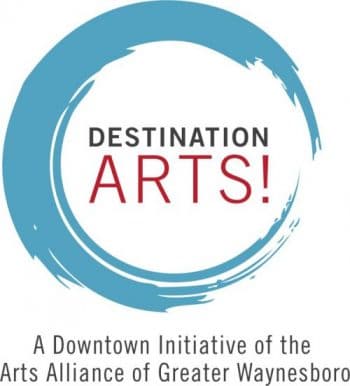 January Featured Show at Gallery 50: Known/Discovered – Artful Expressions. Come share and explore the artful expressions created in several mediums by talented artists: Beth Berry, Christine Lehman, Marion Griffin, Colleen Clapp, and Catherine Christopher. The opening night reception will be an unveiling of new works not previously seen, with the artists on hand to discuss inspiration behind the pieces. For more information go to www.artsalliancegw.org/gallery50.
January Featured Show at 42 West Arts: Miniature Art Show & Small Works. Various artists will participate in 42 West Arts January show.
New Photography Exhibit at 42 West Arts: Images by Drew Clevenger. A freelance photographer raised in Smithsburg, Drew Clevenger has traveled up and down the East Coast capturing images ranging from landscapes to wildlife to architecture. Each image a story he hopes to share with the world.
Gallery Hours:
Thursday from 1:00 to 4:00 p.m. (Gallery 50 and 42 West ARTS Co-op only)
Friday from 5:00 to 8:00 p.m.
Saturday from 12:00 to 6:00 p.m.
Sunday from 1:00 to 4:00 p.m.
Destination ARTS! Currently Includes:
Gallery 50 (50 West Main Street)
42 West ARTS (42 West Main Street
The Ceramic Arts Center of Waynesboro (13 South Church Street)
Gallery 35 East (35 East Main Street).
Musical performances at Destination ARTS! are supported in part by the Arts for All Partnership, a collaboration between the Foundation for Enhancing Communities and the Cultural Enrichment Fund, and the Pennsylvania Council on the Arts, a state agency funded by the Commonwealth of Pennsylvania and the National Endowment for the Arts, a federal agency.
The galleries feature oil paintings, watercolors, pottery, sculptures, jewelry, photographs, furniture, and more. Most art is available for sale and there is no charge for admission to the galleries.
Arts