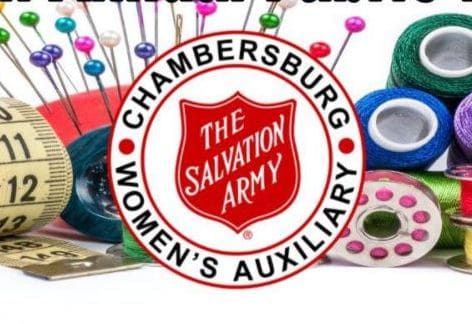 29th Annual Fabric Fair – Chambersburg Mall
SATURDAY, APRIL 17, 2021 AT 8:00 AM – 1:00 PM
Please join us for our Annual Fabric Fair. We missed everyone with the pandemic last year and hope to see all your beautiful faces this year.
New Location – Chambersburg Mall
New Items Daily
Masks are required – If you do not wear one we will assume that you cannot due to medical reason.
Join us for 2 weekend's in April for this fantastic fundraiser that supports your LOCAL Salvation Army. We can not do anything we do at The Salvation Army with out the help of our amazing community.
See you soon!