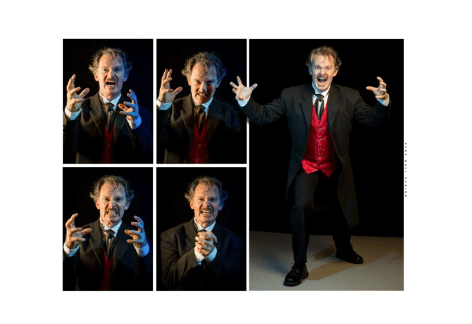 An Evening with Poe: Theater in the Park, The Institute
Friday October 6th, 2023 * 6:00 PM – 8:00 PM
You'll be raven' about this performance!
FREE and open to the public.
The Institute presents a theatrical production spotlighting Edgar Allan Poe, performed in an outdoor venue by MEG Theatre (Maryland Entertainment Group (MEG Theatre)
Professional actor Todd Loughry brings Poe to life, performing fan favorites The Tell-Tale Heart, The Bells, The Raven, and Hop-Frog, along with mixture of poetry and musings. Loughry has been portraying Poe for more than 20 years.
"We are delighted that The Institute is able to bring this exciting outdoor performance to our local community again," said Tracy Holliday, Institute executive director. The production was presented last year at The Wharf for the first time.
"Todd Loughry, as the master of macabre Edgar Allan Poe, is a tour de force," Little said. "With his dry wit and comedic timing, he holds the audience in the palm of his hand and takes them for a thrilling ride of haunts and laughs."
Enjoy a unique evening of Poe's greatest work—like you have never seen before.
Bring lawn chairs, blankets, and a picnic if you wish—it is lawn seating at The Wharf.
The Wharf
10141 Wharf Road
Waynesboro

,

 PA