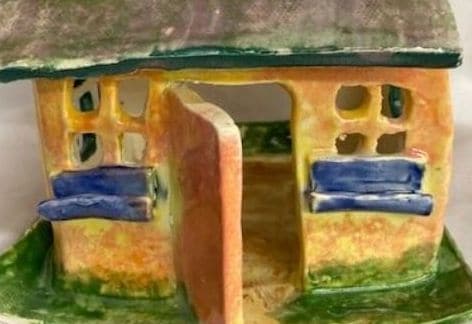 Bungalow Cottage House – Teens & Tweens
February 20th * 1:00 PM – 3:00 PM
Welcome back everyone!!
Let's start off with a blast
Teens and Tweens, ages 9 – 14 are invited to create this cool pottery house. Each student will use a template to create the house on a sheet of clay and then take it from there to create that "one of a kind" bungalow cottage.
Instructor Mary Ashe-Mahr will guide students every step of the way.
We are in compliance with the CDC's recommendations and we will practice the appropriate social distancing measures
Parking is available on the street or in the Lutheran Church's parking lot, which is located a block further on the left-hand side.
To Register or if you have any questions- please reach out to Corey Shultz at 717-372-7906 or email nicodemuscenter@gmail.com.