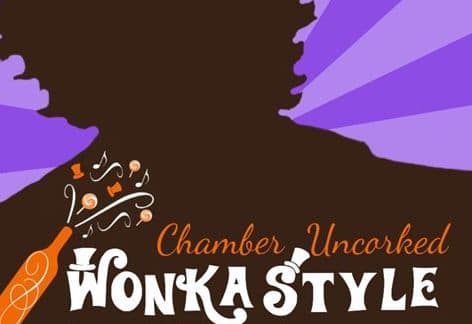 CHAMBER UNCORKED – WONKA STYLE
Saturday June 25th * 6:00 PM – 9:00 PM
Chambersburg Country Club
Join 100+ guests on June 26 at the Chambersburg Country Club for a relaxing night of mingling, photo op stations, Wonka-themed games of chance, auctions, magic, wine and more based on "Willy Wonka & The Chocolate Factory" (1971).
Night includes drinks from Adams County Winery and Jan Zell Wines at the Fizzy Lifting Drink Station and heavy hors d'oeuvres crafted by Chef Ron (inspired by the movie).
From the wonky decorations to the gigantic lollipops, you'll feel you've stepped straight into Wonka's workshop!
*Remember – candy is dandy but liquor is quicker.*