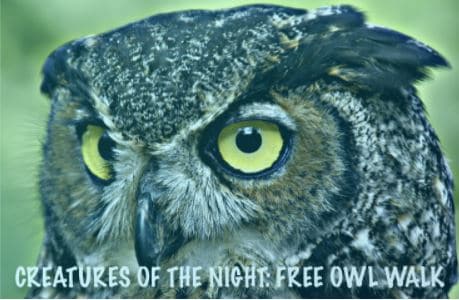 Creatures of the Night, Free Owl Walk
New Location: This Owl walk will be at the Monterey Country Club in Blue Ridge Summit, Pa.!
Naturalist Lori Schlosser will conduct this outdoor walk on the wooded grounds of the Monterey Country Club. 
The walk will take place outdoors at locations around the golf course deemed best for attracting local owls. 
T
he Monterey golf course area is home to Great Horned Owls and Screech Owls, and is an excellent location for owl watching.
A brief pre-walk informational talk will help participants learn more about these nocturnal creatures and the methods used to locate them.
The entire program will be outdoors, so dress warmly and bring flashlights.
This event is free (donations accepted).

Enrollment is limited to 25 and pre-registration is required; register via email at info@instituteatrenfrew.org.