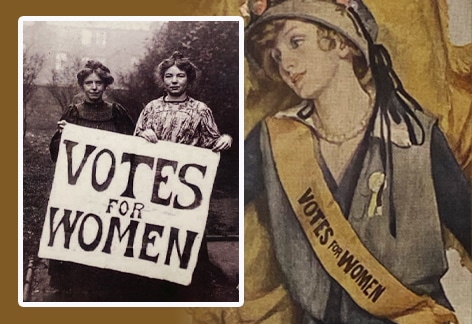 Franklin County Historical Society Suffrage Exhibit
The Franklin County Historical Society ongoing exhibit, Votes for Women: A Movement Toward Equality. The exhibit commemorates the passage of the Nineteenth Amendment, which prohibits the states and the federal government from denying the right to vote to citizens of the United States on the basis of sex.
Guests may make an appointment to view the exhibit or take a tour by calling 717.264.1667 or visiting franklinhistorical.org.
The museum is located inside the Old Franklin County Jail, 175 East King Street, Chambersburg.