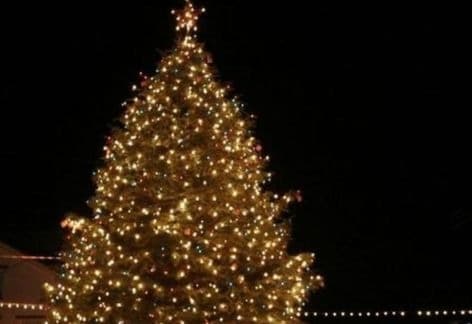 Greencastle Heritage Christmas – Tree Placed in the Square
With crowd sizes restricted by social distancing requirements, the Greencastle – Antrim Chamber finds that it is unable to carry out many of the popular activities held annually as part of the season including the traditional tree lighting.
The tree is still scheduled to be lit by Thanksgiving, but there will not be a formal ceremony.
In addition, the Friday nights of Heritage Christmas held around the Square will not take place, and horse and wagon rides will not be offered.
Find our more information on these events…Click Here