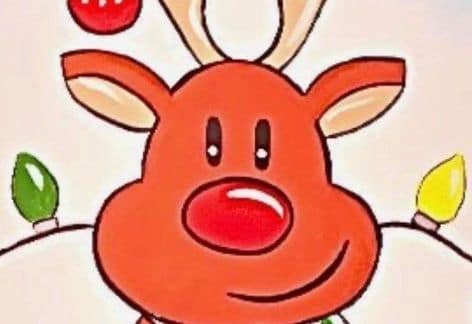 Kids' Paint Night
Chatty Chameleon – 27 Center Square, Greencastle
Friday, December 11, 2020 * 5:30 PM – 6:30 PM
Come join us for our December Kids' Paint Night where we will be learning how to paint this adorable little reindeer!
The cost is $20 per student and includes all supplies and instruction.
Register at www.chattychameleon.com Space is very limited due to COVID restrictions.
Masks are required at this event. Thank you for your understanding!