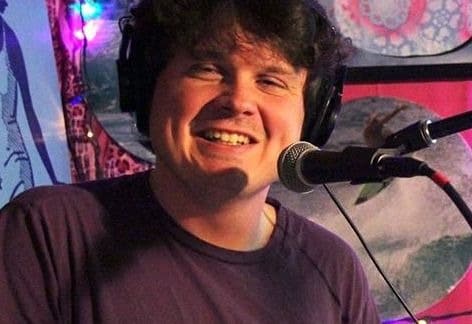 Live Music Friday! Ethan Larsh
Singer-songwriter Ethan Larsh will be featured in Music Makers on Friday. A native of Waynesboro, PA, Larsh delivers catchy piano rock influenced by Harry Nilsson and Paul McCartney.
With the health and safety of our community in mind, we have implemented the following policies:
• Face masks are required.
• All guests must practice social distancing.
• If you are not feeling well or are experiencing any symptoms of illness, please remain at home.
• Upon entry, guests must sign in and provide contact information.
• Guests will be limited to 30 people max in the combined Music Makers/Gallery 50 space.
• While in Gallery 50, shop with your eyes and only touch what you plan to purchase.
• Friday nights, you must enter through Gallery 50. The Music Makers door will be exit only.
• BYOB: Please drink only when seated in Music Makers.
• No food will be allowed, and we will not be serving snacks and refreshments.
In Music Makers, chairs have been spaced to provide safe social distancing for both our performers and audience members. Musicians are also required to wear masks when they are not performing.
For more details, please go to our website: ArtsAllianceGW.org