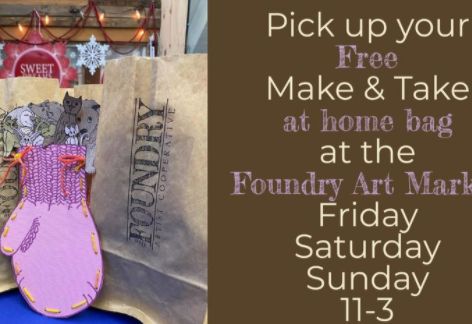 Mitten Make & Take at home, The Foundry Art Market
January 29th – February 21st * 11:00 AM – 3:00 PM
Pick up your Free Make & Take at home bag to create your own mitten and friends after you have finished the Storybook Walk on Main.
Main Street Chambersburg's Storybook Walk Jan Brett's 'The Mitten' is loved by kids of all ages.
The Coyle Free Library & the businesses along Main Street have teamed up to share this beautiful storybook with all.
Starting on the North end of Main Street across from the Coyle Free Library follow the story through all three blocks of Downtown Chambersburg.