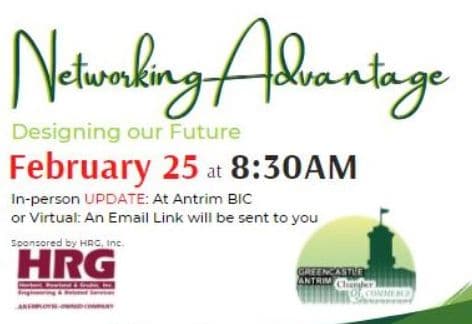 Networking Advantage- GASD: Designing Our Future
February Networking Advantage
February 25 * 8:30 AM

 – 

9:30 AM
Who – Dr. Lura Hanks, Superintendent of G-ASD,
             S

ponsored by Herbert, Rowland & Grubic, Inc.
What –
 Greencastle-Antrim School District: Designing our Future
When – February 25 at 8:30 AM PLEASE NOTE THE NEW DATE
Where – In-Person at ANTRIM BIC or Virtual On-Line. For those who would like to meet in-person, THE LOCATION HAS BEEN UPDATED TO THE LECTURE ROOM OF ANTRIM BIC (24 Kauffman Rd. East, Chambersburg). Refreshments will be offered.
For those who are more comfortable with a virtual format, Dr. Hanks will be streamed online.