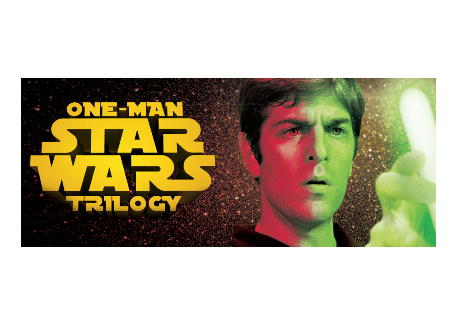 One Man Star Wars Trilogy, Luhrs Performing Arts Center
Thursday October 26th, 2023 * 7:30 PM
Canadian actor and uber geek, Charles Ross brings his solo madcap creation, One-Man Star Wars® Trilogy, to the stage in this mind-bending whirlwind of a show.
The result of Charles Ross' misspent youth is the creation of his hilarious One-Man Star Wars® Trilogy show, where Ross single-handedly plays all the characters with spot-on voice impressions, sings the music, flies the ships, and fights the battles in one hilarious production.
Officially endorsed by Lucasfilm, Ross retells the classic trilogy in 60 minutes – no costumes, no props, no sets – all the characters, the music, the ships, and the battles.
The Force is strong with this one.
One Man Star Wars Trilogy performed with permission of Lucasfilm Ltd. All 'Star Wars' elements property of Lucasfilm Ltd. All rights reserved.