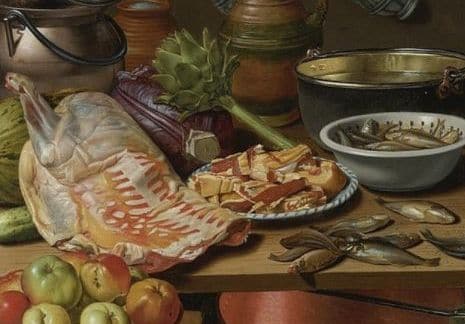 Renfrew Museum and Park, Farmstead Taste & Tour
Treat yourself or someone special to a delicious farm-to-table dining experience at Renfrew Museum and Park. Our Farmstead Taste & Tour program offers guests the opportunity to sample seasonal, locally sourced fare inspired by the traditions of our historic Pennsylvania German farmstead.
Your meal will be hosted in Renfrew's Wagon Shed Room inside our converted Victorian barn. Servers dressed in authentic early 19th century period clothing will wait upon you with old-fashioned hospitality.
Start with a hearty coursed meal of salad, soup, and a selection of fresh-baked breads accompanied by Dutch Valley preserves and creamy, churned butter followed by a trio of sandwiches. After lunch, enjoy a tour of the farmstead outbuildings and 1812 stone Museum House, then return for a scrumptious dessert.
Our menu changes seasonally and reflects the rhythms of life on the farm. Produce is sourced from Greensburg Farms, Hagerstown, MD and prepared by our friends at Keystone Family Restaurant, Waynesboro, PA.
View menus and make your reservation Here
Three-Hour Program Package from 11:00 AM to 2:00 PM
Select 2021 Dates Only:
Tuesday, March 16
Friday March 19
Wednesday, August 18
Friday, August 20
Tuesday, December 7
Friday, December 10
Tuesday, December 14
Friday, December 17