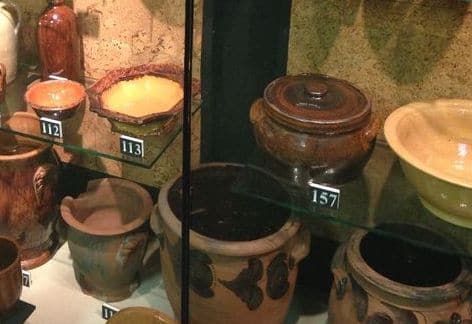 Renfrew, Online – Bell Pottery
Delineating a Dynasty: A Symposium on Bell Pottery
Saturday May 8th, 2021 * 12:00 PM – 3:00 PM
Featuring the history, glazes, and techniques of the Bell Pottery family, this is an online event you won't want to miss!
About this event:
In 1802, Peter Bell purchased a half lot of land in Hagerstown (lot 91). On this site, he operated his pottery business, and trained his sons John, Solomon, and Samuel in the art of Shenandoah Pottery.
On Saturday, May 8th, join the Washington County Historical Society and Renfrew Museum and Park for a very special symposium on Bell Pottery. Panelists will include Nick Powers, Curator of Collections at the Museum of the Shenandoah Valley, and Dr. George Manger. While Nick will focus on placing John Bell's career into the context of his larger family, Dr. Manger will highlight the glazes and techniques used by Peter, John, Solomon, and Samuel Bell.
The event will also feature commentary by WCHS staff regarding the acquisition of a red-ware crock attributed to Peter Bell, and Renfrew staff regarding the recent gift of artifacts from the Strasburg, VA shop by Charlie Bell.