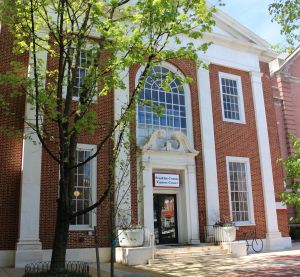 The Banks Been Robbed!!! Franklin County Visitors Bureau
SATURDAY, FEBRUARY 6, 2021 AT 6:00 PM – 12:00 AM
The Bank may be closed but the vaults are still filling with stories from the past.
Join us not only for our 2021 kickoff but our return to the 11/30 Visitors Center as well as a new addition for 2021!!!
The Ghost PIT is proud to partner with the Franklin County Historical society to bring you the Old Franklin County Jail!!!
After you investigate the Visitors Center or the Jail, you will embark on a journey to your second destination.
YOU will use state of the art equipment as YOU explore the many halls of both sprawling buildings.
Oh yeah, you may even get to play a fun game of hide and seek in the basement!!!
You pick your starting point, either the Visitors Center or The Jail.
Tickets for this amazing evening are just $20 and are limited for both locations.
Tickets can be purchased by sending payment through PayPal to theghostpit@yahoo.com or by calling 717-496-6071.