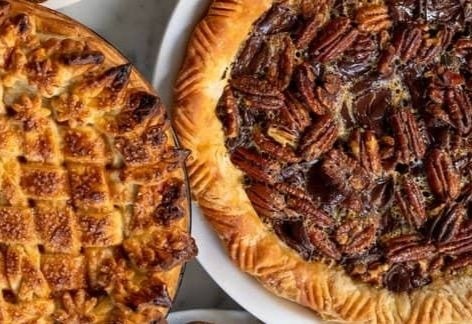 Date
Nov 10 2020
- Nov 16 2020
Expired!
The Great Pie Sale 2020
Shalom Christian Academy
ORDER & PAY ONLINE!
It's time for the Great Pie Sale – Let Shalom Christian Academy bake your holiday pies! Our homemade pies are lovingly made by our team of parent and grandparent volunteers just in time for Thanksgiving.
Available baked pies include Pumpkin, Lemon Sponge, Apple Crumb, Cherry Crumb, Coconut, Shoofly, Blueberry Crumb, Mincemeat, and Pecan.
Unbaked pies available that can be frozen and enjoyed later include Apple Crumb, Cherry Crumb, Blueberry Crumb, and Mincemeat.
Individual pie orders should be picked up on Tuesday, November 24, 2020 at the school sale building behind Shalom Christian Academy between 3:00 pm and 8:00 pm, 126 Social Island Road, Chambersburg, PA 17202. If you are ordering for a business, orders of 10 pies or more can be scheduled to be delivered to your business on Wednesday, November 25, 2020 between 9:00 am and Noon. Call the school for details – 717-375-2223.
If you are unable to submit your order online and/or would like to submit a paper order form and see pricing, please click here.
Deadline for orders has been extended to Monday, November 16!