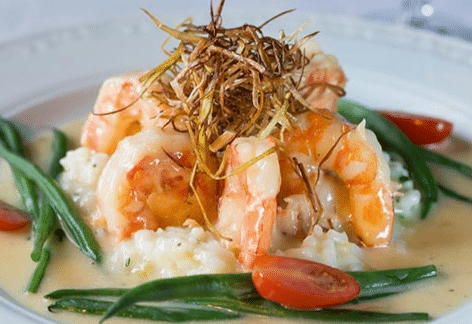 Date
Sep 17 2021
- Sep 19 2021
Expired!
Time
8:00 pm - 6:00 pm
The Mercersburg Inn: French Cooking Classes
September 17th – 19th, 2021 – Friday arrival for 2 nights stay required
The weekend includes two classes. You arrive Friday afternoon/evening and the first class starts directly after breakfast on Saturday morning.
The second class starts after breakfast on Sunday.
These are two intensive (hands-on) cooking classes and (of course) fabulous meals for you to enjoy are the results.
Saturday night's Chef's Dinner, prepared by the Inn's Chef de Cuisine Dan Nowalk, is an elegant gala event.
This is not a class where you sit and someone teaches.
This is a hands-on, fun weekend. Chef Francois will do a demonstration and then discuss the menu and recipes.
Then the group splits into teams and each prepares one course of the lunch.
This is for all skill levels. Got a question, want to know how to do something, Chef Francois is right there.
Weekend Schedule:
Friday – Arrive at the Inn & 8:00pm – Group Meet and Greet
Saturday – 8:00am-9:30am – Breakfast
10:00am – Cooking class Starts
12:30pm – Lunch with wine
7:00pm – Cocktails in the Tile Room (not included in the course fee)
7:30pm – 5 course French Chef's Dinner with wine (optional not included in the course fee)
Sunday – 8:00am-9:30am – Breakfast
10:00am – Cooking class Starts
12:30pm – Lunch with wine
Book your weekend Here