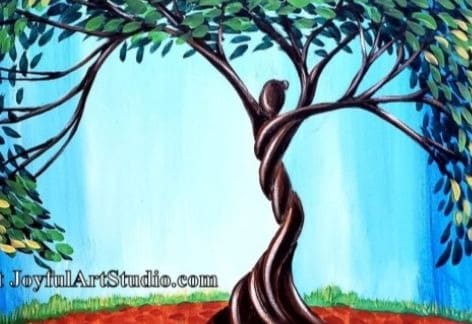 Tree of Life -*Online* 2021, Joyful Arts Studio
Saturday, February 27, 2021 * 1:00 PM to 4:00 PM
The tree of life has a special meaning to Susan and she is always touched by seeing the Tree of Life used as symbiology today. This is done on a 16×20 canvas with acrylics.
Your drawing will be on the canvas for you. All paints will be provided. If you need brushes, please be sure to indicate how many kits you need.
This is a virtual online class held on Zoom. You will receive an email with the link to join in the class.
You will need to pick up your canvas and supplies the Thursday before class, February 25, between 1-6 pm at Joyful Arts Studio. If you cannot make this pickup time please contact Susan to make different arrangements.