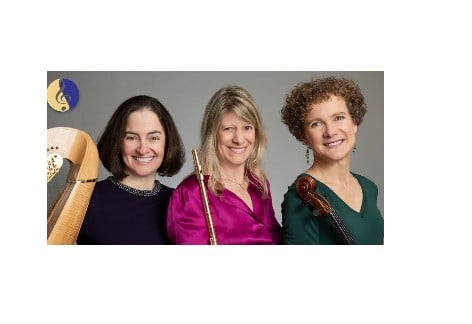 Waynesboro Community Concert Association Presents, The Beau Soir Ensemble
Sunday November 5, 2023 * 3:00 PM
The Beau Soir Ensemble brings harp, flute and viola to the WASHS stage, in a program of music that spans the centuries.
Ensemble is from the area and includes members of the National Symphony Orchestra.
This concert is funded in its entirety by Gerald and Mary Jo Kowallis.
Waynesboro Area Senior High School, 550 E 2nd St, Waynesboro, PA 17268.