Fall Is Fabulous
in Franklin County, PA
Take An Autumn Drive!
As Route 30, the historic Lincoln Highway, leaves Chambersburg, it takes on a more rolling, hilly terrain. It becomes more rural and passes orchards, historic Fort Loudoun, and gives a great view of Mount Parnell. The mountains are dabbled in yellow, orange, and red and pop against the bright blue sky. It is autumn in Franklin County.
After passing through the village of Fort Loudon, pick up Route 75. It is a breathtaking drive through Path Valley to Spring Run. Many of the farmers in the area are Amish. Fall is the harvest season, and many of the Amish families are at work in the fields.
From the square of Chambersburg, this is a 35-mile drive in one direction. Retrace the route to return or pick up the turnpike at Willow Hill.
Wineries
Franklin County's newest winery is Jan Zell Winery located inside Jim's Farmer's Market on Grant Street in Chambersburg. Just two blocks from the downtown, the location is housed on the former property of the Cumberland Valley Railroad and offers a chance to enjoy wine with great farmers market shopping and atmosphere. The owners mix and match juices to create their exclusive versions of Merlot, Riesling, Chardonnay, Cabernet Sauvignon, and rotating varieties at the Fort Loudon production facility. Plus, Jan Zell's newest items are dry, sweet and hopped hard apple ciders, using local apples from Shatzer's Orchards. Jan Zell wines can also be purchased at some area convenient stores including Rutters on Rt. 11, St. Thomas, Main St. in Mercersburg and S. Potomac St. in Waynesboro and is also available at Boyer Cellars in Biglerville. Many Franklin County restaurants proudly serve Jan Zell wines as well including, Liquid Art Brewing Company (formally Roy Pitz), GearHouse Brewing Co., The John Allision Public House and Fireside Pub. 
Make It A Wine Weekend!
Enjoy a weekend at one of Franklin County's bed and breakfasts by pairing up with Jan Zell Winery with the orchard wineries of nearby Orrtanna, PA. Visitors can enjoy six wineries within 25-miles and less than an hour of each other. The Orrtanna wineries, just east of Caledonia State Park, are Boyer Cellars, Adams County Winery, and Halbrendt Winery.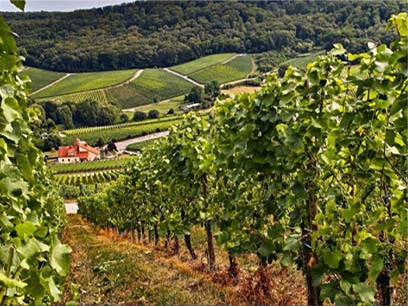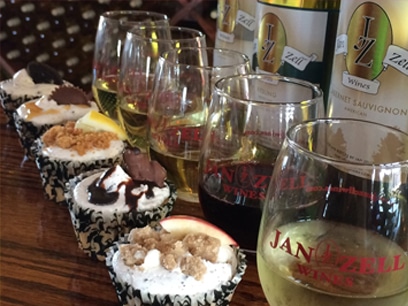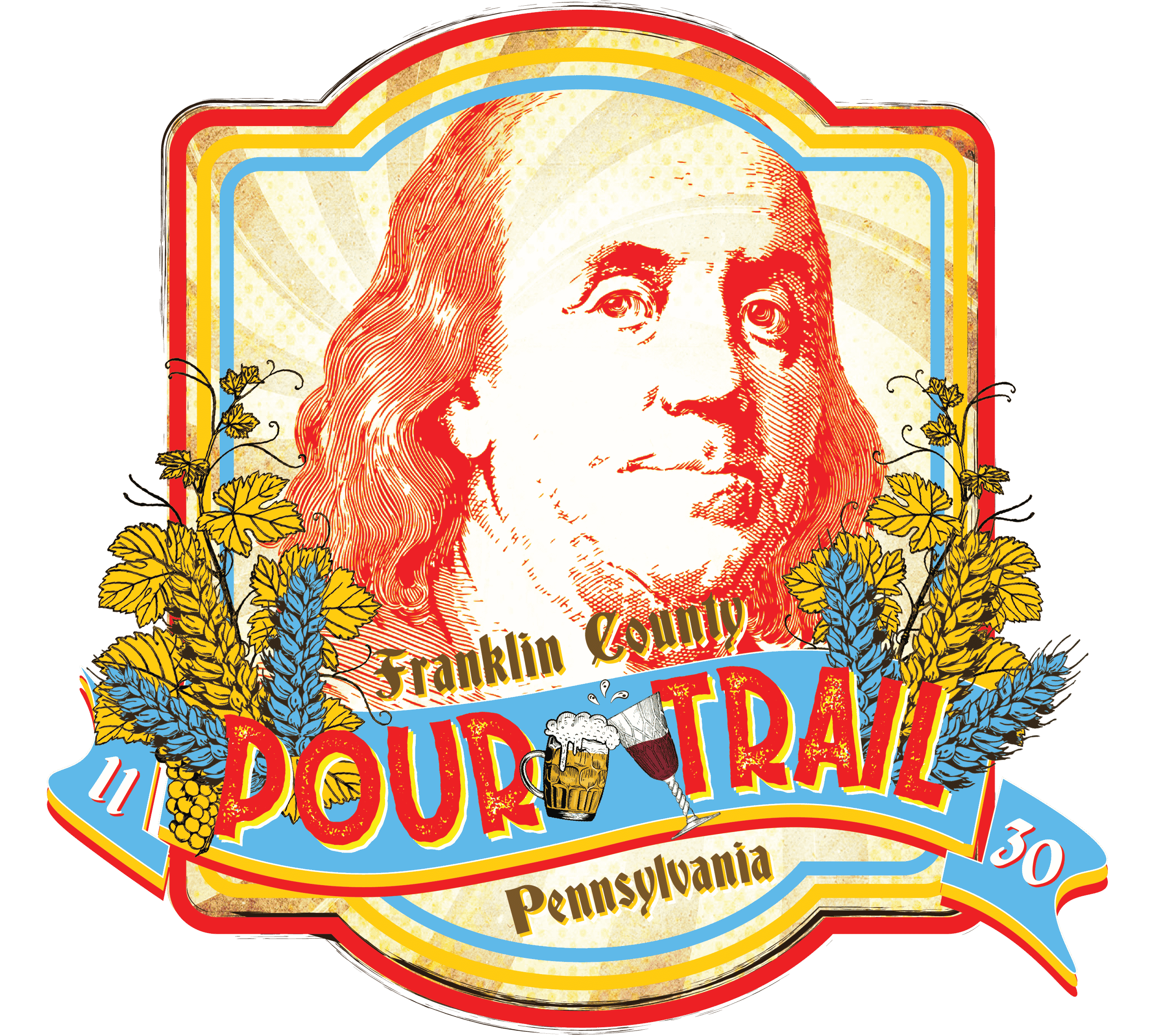 Check out the entire Franklin County Pour Trail with over a dozen winery, brewery and distilleries offering locally crafted beverages, live music, trivia, special events and more! View the trail here.
Grab a Franklin County Pour Trail Passport at the 11/30 Visitors Center or a pour trail location and earn points to redeem for great prizes and pour trail swag!
Fall family fun awaits you in Franklin County!
Whether you are getting lost in a corn maze, playing with barnyard animals, or picking your own pumpkins, Franklin County has fall fun. Bring your family to a Harvest Festival or Corn Maze weekend and make great memories.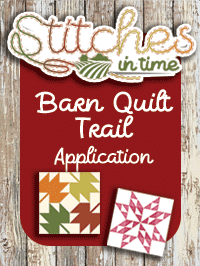 CELEBRATE FALL SEASON WITH
STITCHES IN TIME BARN QUILT TRAIL

THROUGHTOUT FRANKLIN COUNTY
Celebrate with Renfrew all month long with family-friendly activities that includes a pumpkin patch with pumpkins available for purchase, generously donated by Hess Farms and Winterbrook Farms. In addition to pumpkins, scarecrow kits will also be available — with all supplies to make your very own scarecrow, including pants, shirt, newspaper, string, pins, and instructions!  Scarecrow-making is one of Pumpkin Festival's most popular activities and Renfrew is pleased that the tradition can continue under this modified format.
Download the Stitices in Time Barn Quilt Guide Book HERE.
Or, call to have  copy mailed.
717.552.2977 or 866.646.8060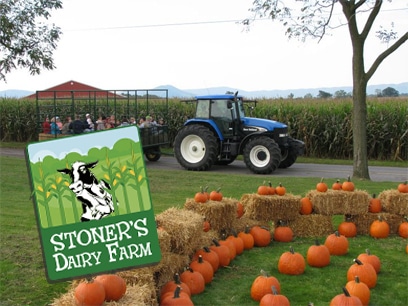 STONER'S DAIRY FARM
& CORN MAZE

7678 OELLIG ROAD | MERCERSBURG, PA
Fun awaits you at Stoner's Dairy Farm & Corn Maze. Wander 5 acres of a themed maze, visit the petting zoo and play area, or take in the beautiful, spacious skies on a hayride. Enjoy a mini maze, petting zoo, pedal cart track, pumpkin contest, farm tours by wagon, magic show, and giant inflatables. Come enjoy a beautiful autumn day in Franklin County, Pennsylvania, and you'll find Stoner's Dairy Farm a memorable experience.
Visit website for most current information.
stonersdairyfarm.com
717.328.3617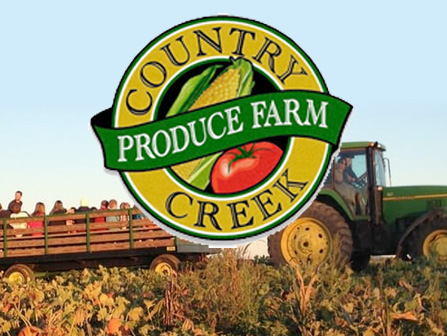 COUNTRY CREEK CORN MAZE
& PUMPKIN PATCH

3794 ETTER RD | CHAMBERSBURG, PA
Spend about 45 minutes in Franklin County's largest Corn Maze with over 4 miles of paths! If you need help, our mailboxes scattered throughout the maze will guide you in the right direction. If you aren't up for the entire maze, don't worry. An exit is set up half way. There is lots to do, including jump pads, zip lines, mountain slides, rat racers, petting zoo, corn hole and more. 
Please visit website for more information.
countrycreekproducefarm.com
717.729.5343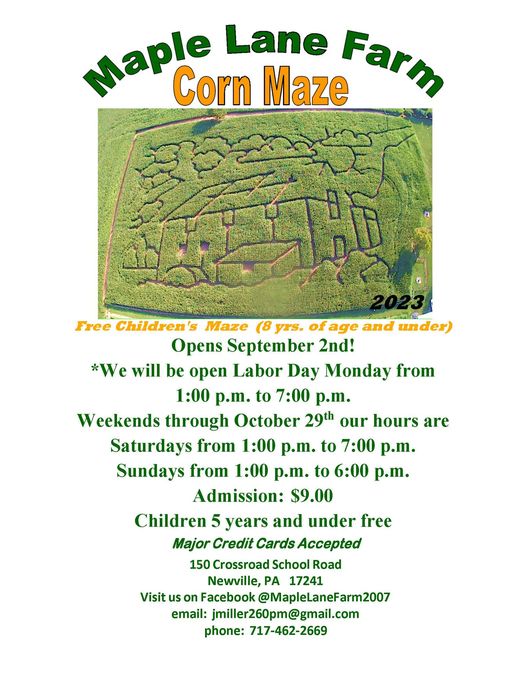 MAPLE LANE FARM & CORN MAZE
150 CROSSROAD SCHOOL RD. | NEWVILLE, PA
Open Labor Day Monday and weekends through October 29th, come explore Maple Lane Farm Corn Maze. The maze this year depicts the recently restored Heishman's Mill. Maple Lane also hosts flashlight nights, has a pumpkin patch and more fun!
Maple Lane Farm is open Saturdays from 1 pm  – 7 pm and Sundays from 1pm – 6pm. Admission is $9.00 and Children 5 and under are FREE!
For details visit: 
maplelnfarm.com
Contact: 717-462-2669 / jmiller260pm@gmail.com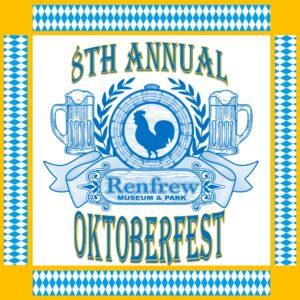 8th ANNUAL OKTOBERFEST
AT RENFREW MUSEUM & PARK
1010 E MAIN ST | WAYNESBORO, PA
September 16, 2023 from 12pm-4pm. Join the fun at this "family-friendly celebration of history and the harvest" on the beautiful farmstead at Renfrew Museum & Park. Enjoy authentic German music by the Blaskapelle Shippensburg German Band from Noon to 4 PM. All day visitors can participate in tours, activities and the biergarten. Guests can purchase a ticket to enjoy a German inspired meal provided by A Matter of Taste Cakes & Catering for an additional fee. Tickets are $15 for adults, $10 for children ages 3-17, and free for children 2 and younger.
For tickets and more information, visit
renfrewmuseum.org/oktoberfest
717.762.4723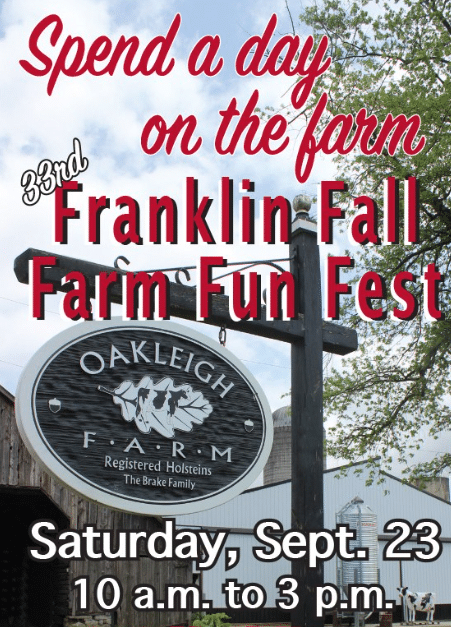 FRANKLIN FALL FARM
FUN FEST
MERCERSBURG, PA
September 23th, 2023 from 10am – 3pm come out and enjoy the 33rd annual Franklin Fall Farm Fun Fest will be held at Oakleigh Farm, 7102 Renninger Rd., Mercersburg, PA 17236. Come milk a cow by hand, pet some calves, eat some ice cream and go on a hayride! So much more to do
Please visit website for more information.
franklincountyfarmbureau.com/farmfest
SHIPPENSBURG BEER & WINE
FESTIVAL
SHIPPENSBURG, PA

Saturday, Sept. 23rd from 1pm – 5pm enjoy samplings from a variety of breweries, wineries & distilleries, food trucks, vendors, live music and small games of chance.
NO ADMITTANCE UNDER AGE 21. NO PETS (only certified identifiable service dogs permitted). NO COOLERS.
General Admission: $25.00 (advanced tickets – Admission @1pm)
General Admission: $30.00 (at gate)
VIP: $35.00 (pre-sale only – Admission @ 12pm)
Designated Driver: $10.00
More information & tickets here.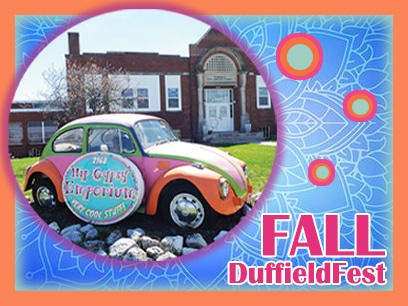 FALL DUFFIELDFEST
in CHAMBERSBURG, PA
2168 Mont Alto Rd | Chambersburg, PA
Fall DuffieldFest is set for Saturday, September 23, 2023 from 10 AM to 5 PM. There will be food, crafts, artisans, and upcyclers. The event is rain or shine.
Catch the cool sounds of  Quick Shift from 1pm-4pm! Bring a lawn chair and BYOB and celebrate Fall.
DuffieldFest and Hip Gypsy Emporium are in the former Duffield School, located amid the beautiful farmland along the base of South Mountain.
Please visit website for updated information.
Details here. 
717.552.1840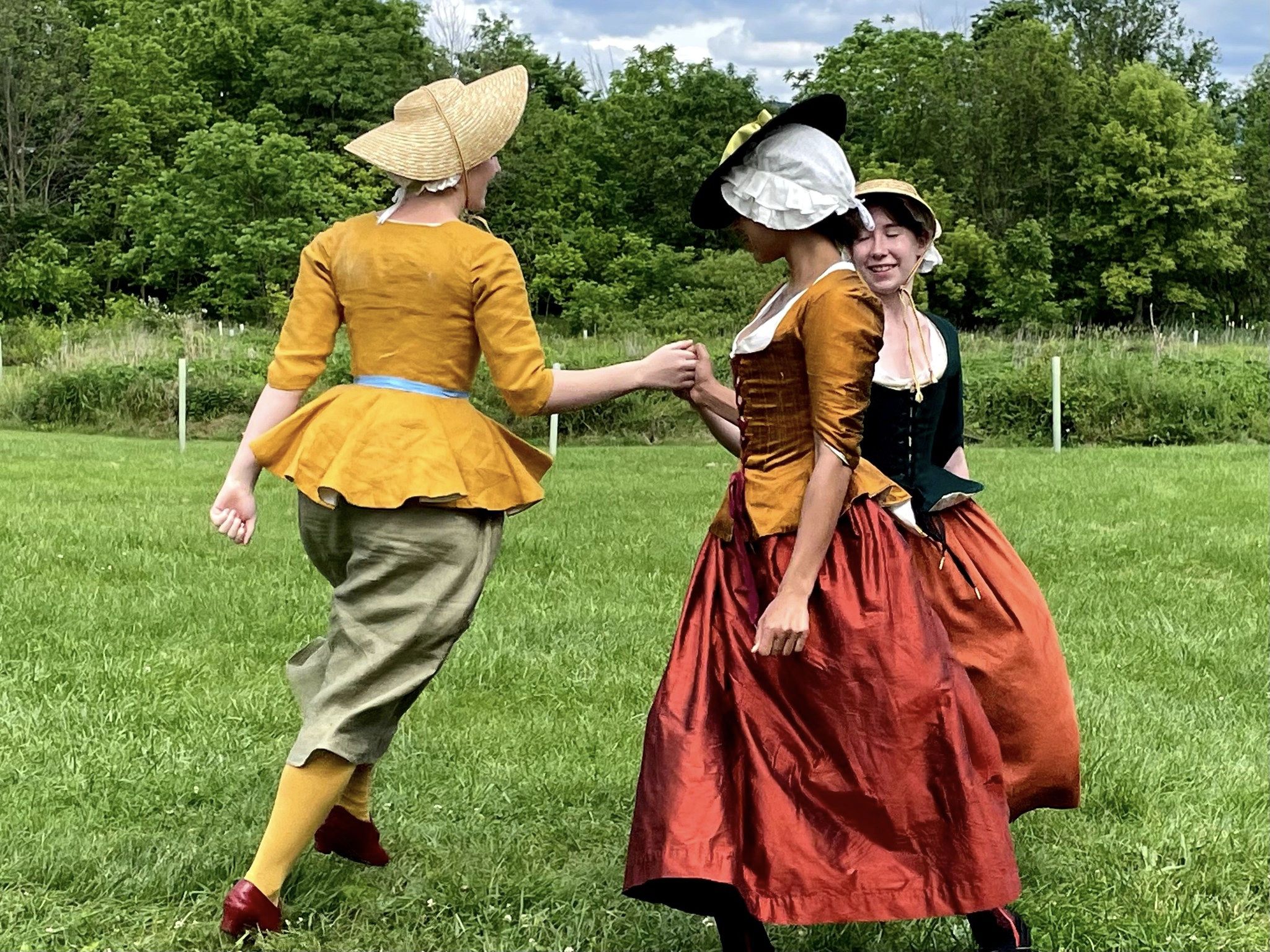 CONOCOCHEAGUE INSTITUTE
FALL FROLIC FUNDRAISER
12995 Bain Rd | Mercersburg, PA
Spend the evening of September 23rd at the Conococheague Institute (CI) and help us raise needed funds to support our impactful educational programming and assist our stewardship of this amazing landscape. Single tickets start at $35 for members ($45 for non-members). All adult ticket holders will enjoy a BBQ meal from Hicksville Barbecue, 2x 5oz samples of brews from Michaux Brewing Company, live music from Cormorant's Fancy, raffle prizes, and games to keep you entertained all evening long. Additional drinks will be available for sale.
More information & tickets available here.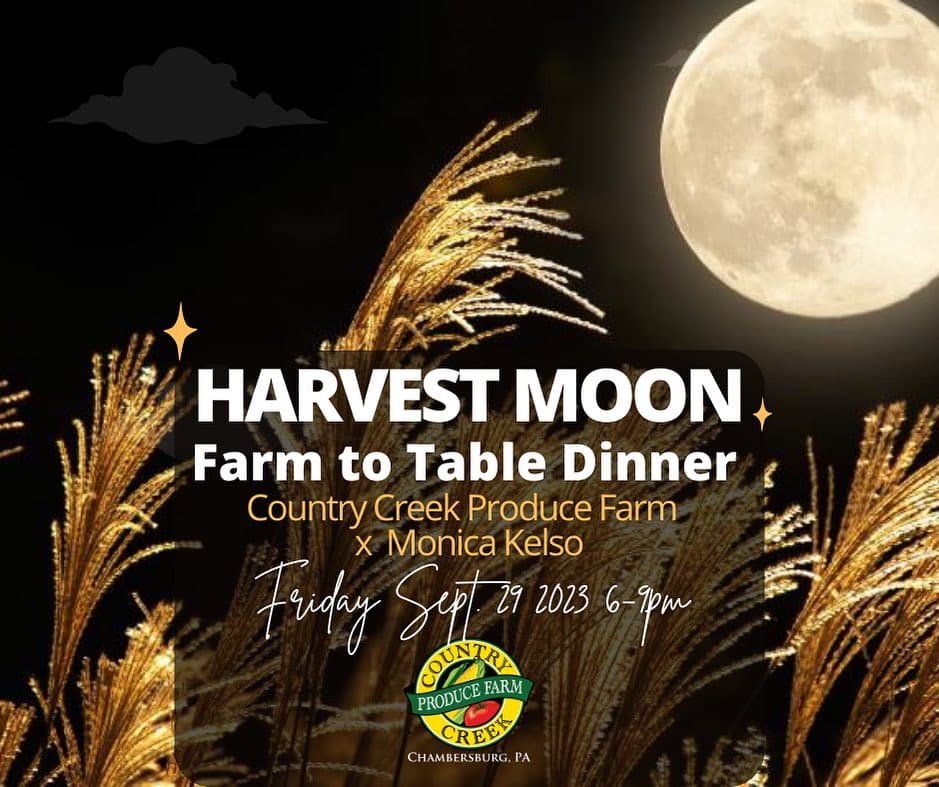 HARVEST MOON FARM TO TABLE DINNER
COUNTRY CREEK PRODUCE FARM X MONICA KELSO CATERING
CHAMBERSBURG, PA
 Harvest Moon Farm to Table Dinner is Fri., Sept 29, 6-9pm on the farm.  Monica Kelso Catering will provide ua seasonal menu that takes summer's best and transcends us into fall using our produce and local meats along with vegan options. Live music by Rich Fehle. 
Tickets and details:
Harvest Moon Dinner
717.655.2500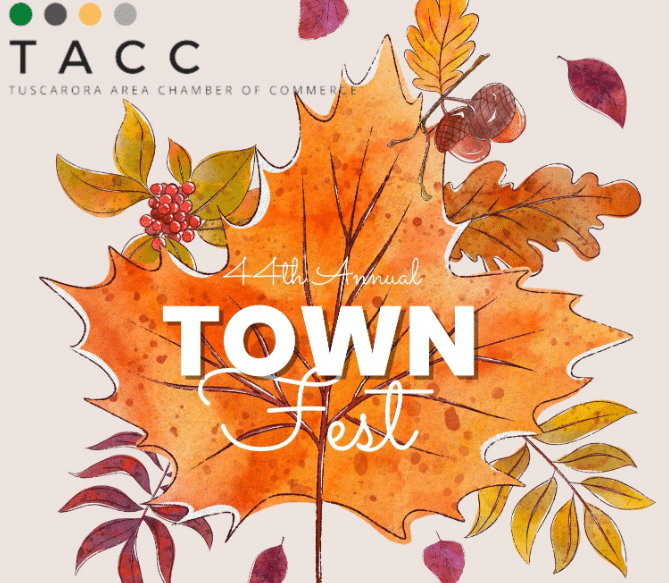 MERCERSBURG TOWNFEST
in MERCERSBURG, PA

DOWNTOWN MERCERSBURG, PA
September 30, 2023 from 9am-3pm, come and join us for our 44th annual Mercersburg Townfest! The event, hosted by the Tuscarora Area Chamber of Commerce, features crafters, artisans, culinary and local vendors, entertainment from community and school bands.
Please visit website for more information.
mercersburgtownfest.com
717.328.5827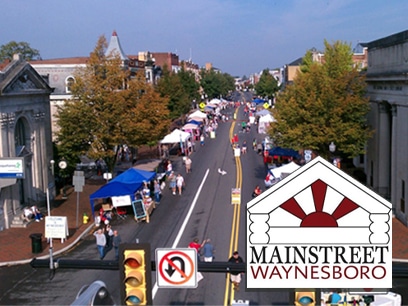 MAINSTREET WAYNESBORO
MARKET DAY


DOWNTOWN WAYNESBORO, PA
October 7, 2023 from 9am-4pm.  Crisp fall weather brings Mainstreet's annual Market Day, always on the first Saturday in October. The event features all-day entertainment, including live music, dancing demonstrations, sidewalk sales, children's activities and dozens of craft, specialty and food vendors. Entries in the annual Scarecrow Contest are displayed along Main Street lamp posts.
Please visit website for more information.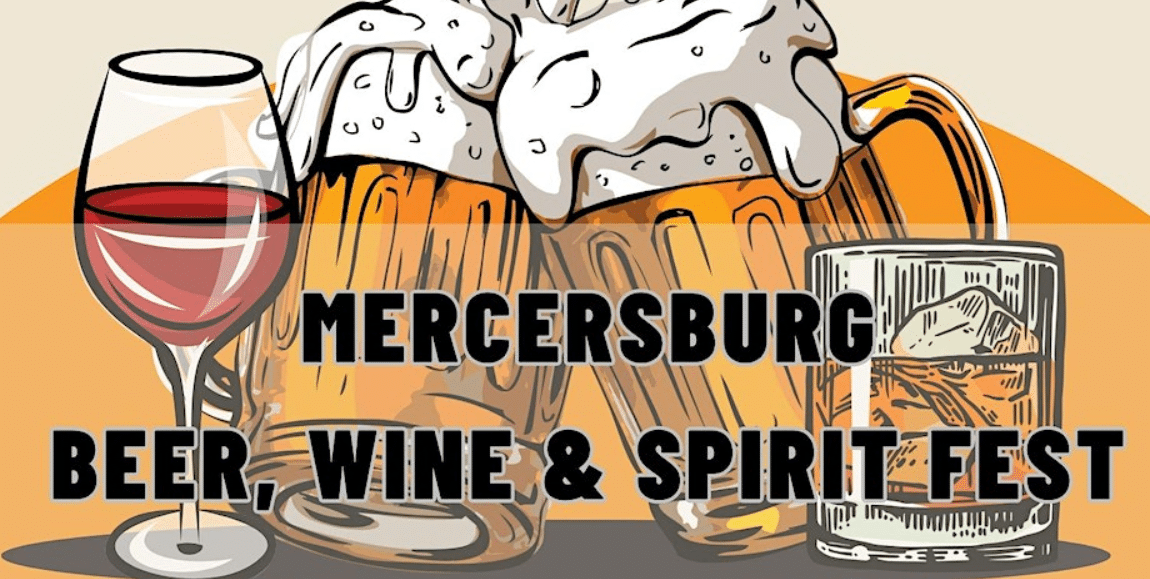 MERCERSBURG BEER & WINE FESTIVAL
MERCERSBURG, PA
October 7, 2023 from 1pm-5pm.  Join the Tuscarora Chamber of Commerce for the annual Mercersburg Beer & Wine Festival at Whitetail Resort in Mercersburg. Raise your glass and sample a wide selection of beers, wines, and Spirits from renowned local and regional breweries and wineries. Indulge in the delicious flavors while enjoying the rocking tunes of The Regan Years, known for their incredible energy and unforgettable live performances.
Please visit website for more information.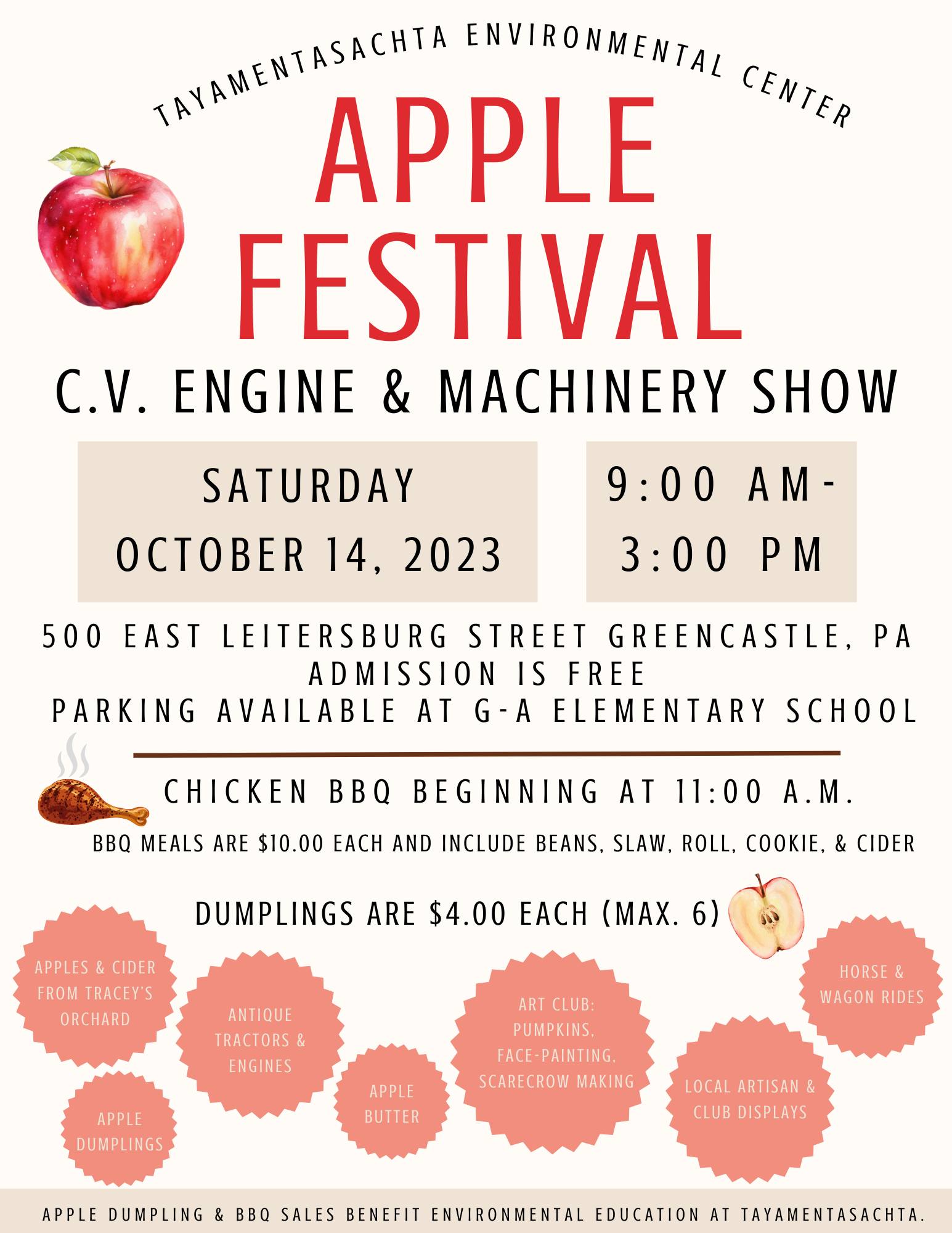 TAYAMENTASACHTA APPLE FESTIVAL
& C.V. ENGINE & MACHINERY SHOW
Greencastle, PA
Saturday, October 14th from 9am – 4pm at Tayamentasachta Environmental Center of Greencastle will host their annual Apple Festival including C.V. Engine & Machinery Show which will include a chicken BBQ beginning at 11am. Fun will continue throughout the day featuring antique tractors and engines, face painting, scarecrow making, artisan and club displays, horse and wagon rides and of course, lots of apple treats! 
For more information and details on the event, visit Tayamentasachta's Facebook page, here.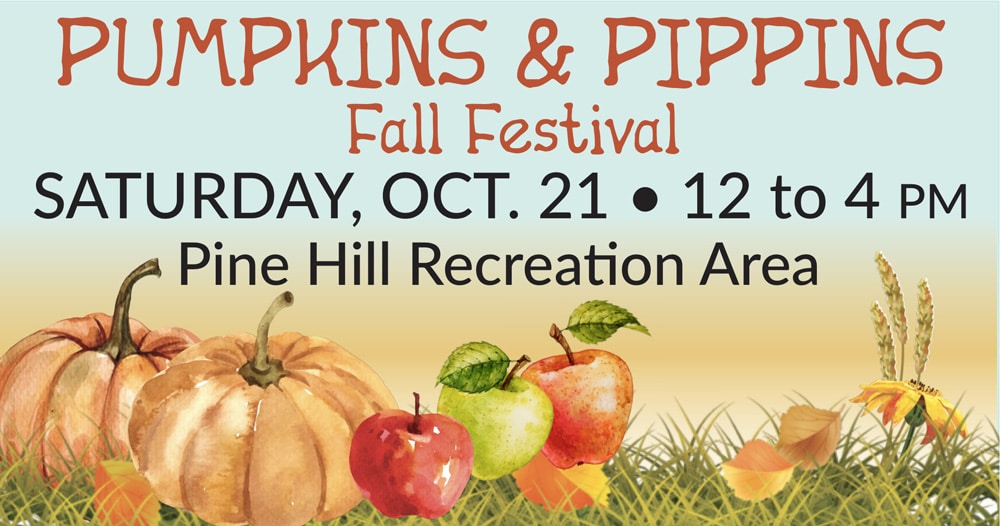 PUMPKINS & PIPPINS FALL FESTIVA
HOSTED BY THE INSTITUTE
Pine Hill Park
Saturday, October 21st from 12pm – 4pm at Pine Hill Park Recreation Area come and get in the spirit of fall with pumpkins and pippins. The third annual fall festival includes a full slate of activities and fun for all ages, including a 'kid zone' with yard games, a StoryWalk® hike & activity, live music, pony rides for kids, craft vendors, a pie walk, a pumpkin patch, and a decorated pumpkin contest. A star attraction is the ever-popular trebuchet pumpkin launcher, which will run throughout the day sending pumpkins flying through the sky
For more information and details on the event, visit The Institute's Facebook page, here.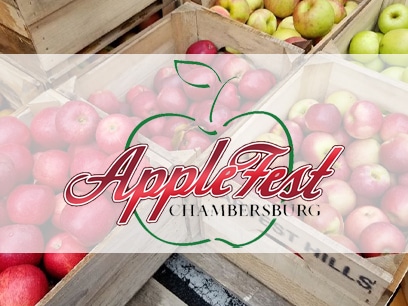 APPLEFEST in DOWNTOWN CHAMBERSBURG

DOWNTOWN CHAMBERSBURG, PA
October 21, 2023 from 9 AM- 4 PM The historic routes 11 and 30 that cross in downtown Chambersburg will be closed off from traffic for this annual street festival. Come and enjoy: Arts ~ Handmade Crafts ~ Food ~ Kids Activities ~ Music. A fabulous family day where apples take center stage for the day! 
Please visit website for more information.
Facebook.com/ChambersburgAppleFest
717.261.0072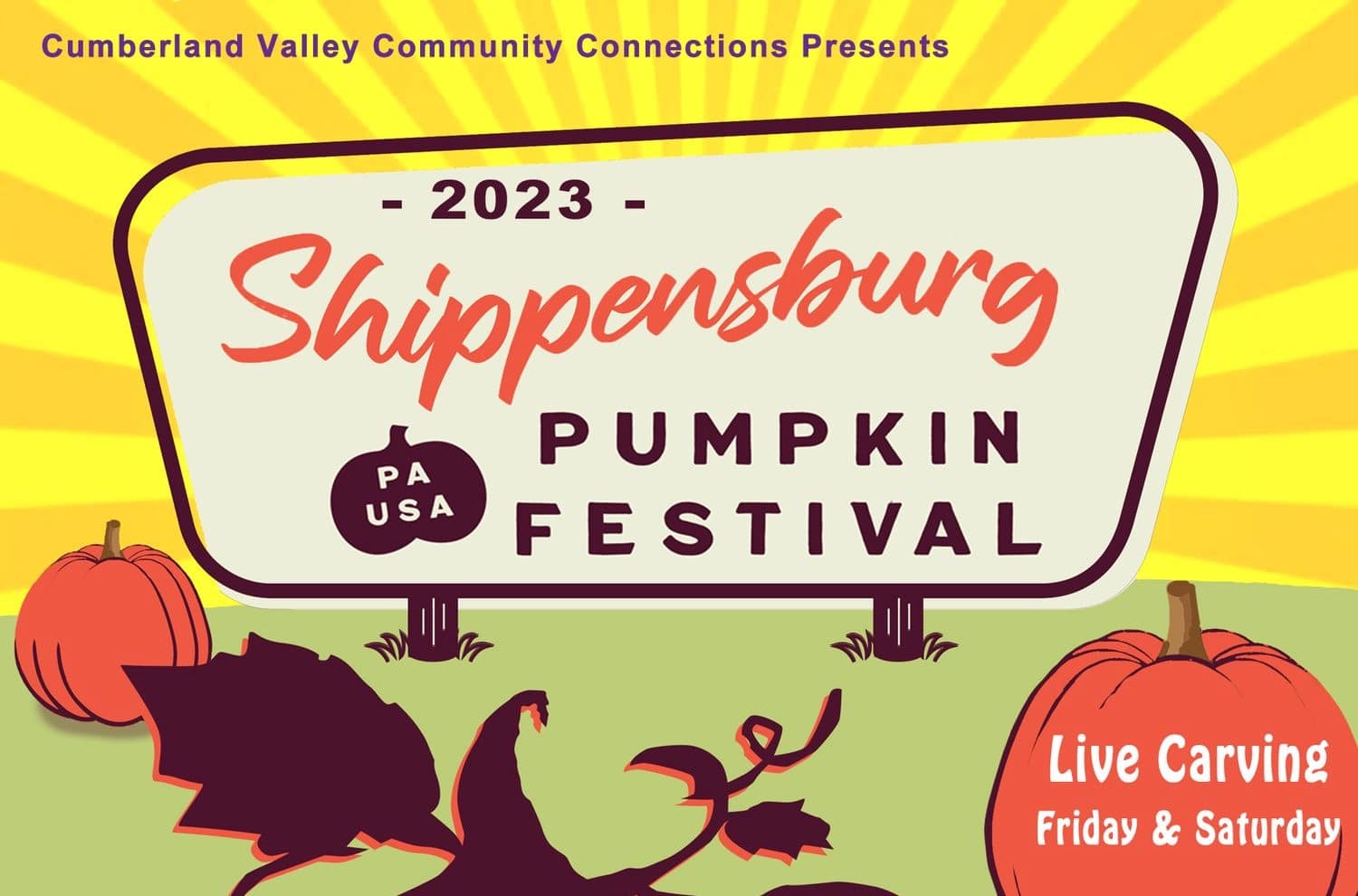 SHIPPENSBURG PUMPKIN 
FESTIVAL
SHIPPENSBURG, PA
October 21st – 23rd, 2023 kicks off the 2nd annual Shippensburg Pumpkin Festival. Located at the Shippensburg Community Fair Grounds at 10131 Possum Hollow Rd. the 3-day festival will bring all the Fall fun with live pumpkin carving, food trucks, craft vendors, live music, kids activities and all things Fall y'all! There will be fun for the whole family. FREE ADMISSION
For more information and details on the event visit:
 shippumpkinfest.com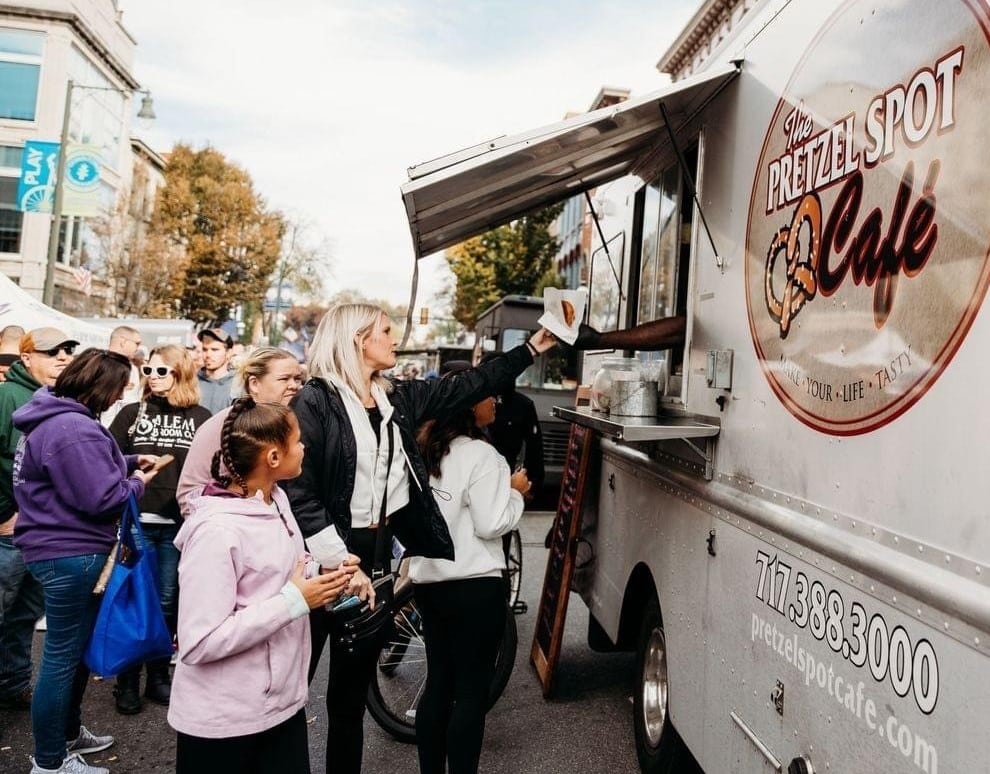 FALL FOOD TRUCK FESTIVAL
in DOWNTOWN CHAMBERSBURG


Chambersburg, PA
Sunday, October 29th, 2023 from 11am – 4pm in downtown Chambersburg and enjoy the tastes of more than 20 food truck & beverage vendors along with music all day.  Vendors will be spread throughout our downtown in various parking lots including: Fat Russ BBQ, Jenni's Knife & Spork, Grappling Crab, Enchanted Clouds, Auntie Anne's Pretzels, Cold Spring Hollow Distillery, The Carving Board, Dougies, Hot Dogs Plus, Quinn's Coffee Bar, Coco's Grill, The 301 and more TBA. 
For more information and details on the event, visit Downtown Chambersburg Inc on Facebook, here.
HAUNTED JAIL
CHAMBERSBURG, PA
The Franklin County Historical Society brings the return of the Haunted Jail located at the Old Jail, 175 E. King St. Chambersburg. The Haunted Jail will be open for two weekends: October 20th & 21st, 2023 and October 27th & 28th, 2023. The theme this year will be Night of the Clowns. Cost to visit the attraction is $12/Adult and $7/Kids 12 and under. 
For more information and details on the event visit facebook here.