Army Air Corp
Chief Clerk Sam Worley
Intelligence of 67th Fighter Wing,
8th Fighter Command,
8th Army Air Force
Lives in: Chambersburg
Age: 95
Served: Army Air Corp
1942-1945
Born in Fannettsburg, Sam Worley said he was a real "country boy" and wasn't prepared for the craziness that would fall when he was drafted for World War II in September of 1942.
Worley said it was a somber time but people were united and wanted to do their part.
"I was with between 32 and 39 men or so and we came into Chambersburg and then we went to Fort Mead," he said. "We went through the induction process and had interviews for what we might qualify for."
With a strong preference for the Air Force, he was chosen to do five weeks of basic training in Georgia and then did time at the 10th Fighter Wing Headquarters in Tampa, Florida.
"I wanted to enter the cadets," Worley said. "But I was told that the unit I was in was going to be shipped overseas."
Sam also was stationed near Long Island, New York and in Boston before being sent overseas to England to work in intelligence.
"We had the highest levels of security," Worley said, stating that the group he was with would decode messages and relay them, as well as send counter reports.
Much of the work he did is still classified, he said, but he said it was important work.
"We used to joke that during our work, we could hear a fly a mile away," he said.
Worley said he also remembers D-Day when he was in England.
"Every plane in the 8th Fighter Command was off the ground. I haven't seen so many planes in the air and I haven't seen that many since."
Through his service, Worley said he still feels the men with their "boots on the ground" deserve his respect.
"I take my hat off to the real soldiers of the war," Worley said. "They were absolutely unbelievable."
His service, he said, was different than others but still felt like he had served the greater good.
"It was 3 of the best years of my life," he said. "I served my country and would serve again."
After returning home, Worley said he had a warm reception in the Chambersburg area, where he settled down and got married and had two children.
"I went to school and got a degree in banking," he said.
He then worked in a local bank for 35 years, served as Chairman of the Franklin County Commissioners for 8 years and served Chambersburg as its Mayor.
"This town has been so wonderful to me," he said. "This really is the Queen City of the Cumberland Valley."
Worley is still involved in the local community, including Chambersburg Kiwanis Club and as the Chairman of the Past Presidents of the State Association of Borough's, where he recently received the President's Award for Lifetime Achievement.
He also continues his love of travel and love of planes. Despite all he's done, he said there is one little thing he never did get to do when he was younger.
"I never did get to go back to cadet school," he said, laughing.
---
Sergeant First Class
John W. Norman

Headquarters and Headquarters Company,
2D Battalion, 70th Armor Regiment,
101st Airborne
Lives in: Greencastle
Age: 47
Served: Army
1990-2011
Sgt. 1st Class John Norman wanted something different and exciting after graduating from Chambersburg High School so, he joined the Army.
"It was only after we had made it to basic training that I sat back and said, what did I get myself into?" he said, laughing. "But I don't regret serving my country."
He started working in communications and completed assignments at Fort Sill, Oklahoma, Germany, Noway and Bosnia before joining the 309th Transportation Company reserve unit in Greencastle. Then, September 11 happened.
"I couldn't sit by, I wanted to go and fight the bad guys," he said.
He volunteered to go back into active duty as a Calvary Scout and was deployed into Iraq. His experience in being an EMT, volunteer fire fighter and fire policeman came in handy when he was deployed, he said, and helped him cope with the sights and sounds.
"That helped me get through it was having the training as being an EMT and seeing blood before. I think it helped me be able to disconnect from what I was seeing."
Norman said the life expectancy for a Scout was short.
"You were right there in the middle of the action," he said. "We didn't expect to come back."
He was injured while on convoy with his unit during Operation Iraqi Freedom in 2004 when an improvised explosive device exploded.
"It was about a month before I was scheduled to come home that we were hit," he said.
Along with other awards for his service, he was awarded a Purple Heart to recognize this sacrifice. "It's the oldest award that is still given out," he said. "It's an honor."
Norman was deployed for a second time in January 2006 then returned to the reserves in August 2006 and completed his third and final deployment.
He retired with the Headquarter and Headquarters Company, 398th Combat Sustainment Support Battalion on Dec. 29, 2011. He currently works at Letterkenny Army Depot.
After being a soldier, Norman said several things helped him transition back into civilian life.
"Staying with the Army in the reserves was good for me," he said. "It helped me slowly transition back. Everyone needs their own time to get through the things they've seen and done."
Norman said he also shares his experiences with schools and does talks about his experience for kids. He also talks to them about lessons he learned while serving the country.
"You learn to appreciate everything you have and you appreciate life more after seeing everything," he said.
---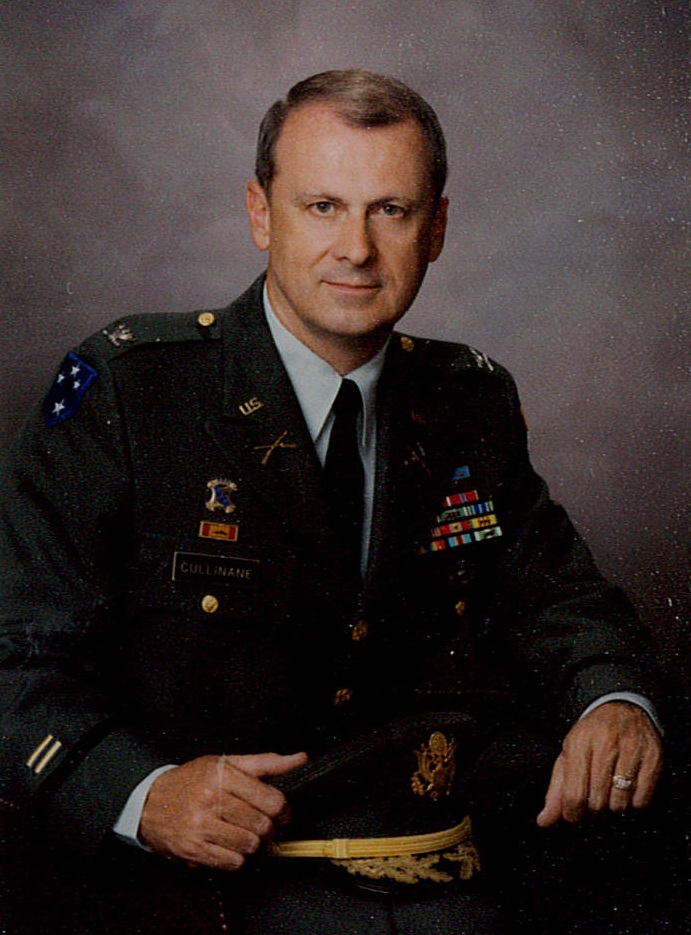 Colonel Paul E. Cullinane Jr.

1st Lieutenant in Vietnam
2nd Platoon Leader,
Company C, 1st Battalion,
6th Infantry, 198th Infantry Brigade,
AMERICAL Division,
Republic of Vietnam
Lives in: Chambersburg
Age: 71
Served: Army
1967-1994
Col Paul E. Cullinane Jr. said he wasstruggling with what he wanted to do in life and at age 22, thought it would be the best opportunity for him to go into the Army.
"I was a Sea Scout and Boy Scout and enjoyed the outdoors. I was a hands-on type of person, I knew how to use tools and it just seemed to me that it was a perfect fit," Cullinane said.
He was shipped to Fort Bragg to the 82nd Airborne Division and became a paratrooper.
"I really enjoyed leaping out of planes," he said, laughing.
He was also in the 23rd Infantry Division , 1st U.S. Corps which was stationed in Chu Lai in Vietnam. Due to his experience and work, he became an officer of the 2nd platoon.
"We really didn't have much time," he said. "We had orientation and then sent straight into the jungle. There was no seasoned leadership there so I had to get to know my men and do the best I could."
From July 1969 to July 1970, he served as an officer in Vietnam.
"The one thing that stood out to me was the quality of the 18,19, 20 year old young men that served under me," he said. "I tried to give them the best training I could to keep them safe."
Cullinane continued his education while serving, including graduating from the Army War College and getting a Masters Degree at the
University of Kentucky.
"Civilian education became a prerequisite for advancement in the military," he said.
Ultimately, he was assigned to do work at the Pentagon before retiring in 1994.
The transition back into civilian life was difficult he said, as well to try and separate from combat.
"Whatever the emotions going on, myself and a lot of others are hung up on the ups and down," he said."My saving grace is that I remained in the Army. It helped me stay focused on doing a good job and slowly getting out of it. It is hard to not feel the things that became embedded in our hearts and minds."
Scheduling a reunion last year with his platoon also helped them all gain "closure," he said.
He came back to Chambersburg after being stationed at Letterkenny Army Depot briefly during his service and had been asked to speak to a local boy scout troop.
Around that time, he interviewed and accepted the position of president of Downtown Chambersburg Inc. Then, he became involved with the borough, where he now works as an Economic Development Specialist.
He is involved with his church Corpus Christi, American Legion Post 46, is a VFW member, Hamilton Ruritan Club, Boy Scouts and is heavily involved with the Franklin County Veterans and 9/11 Memorial and Park.
"It's been a wonderful experience for me. The community has always welcomed me. I feel like I've had the opportunity to give back to them after giving to my country."
---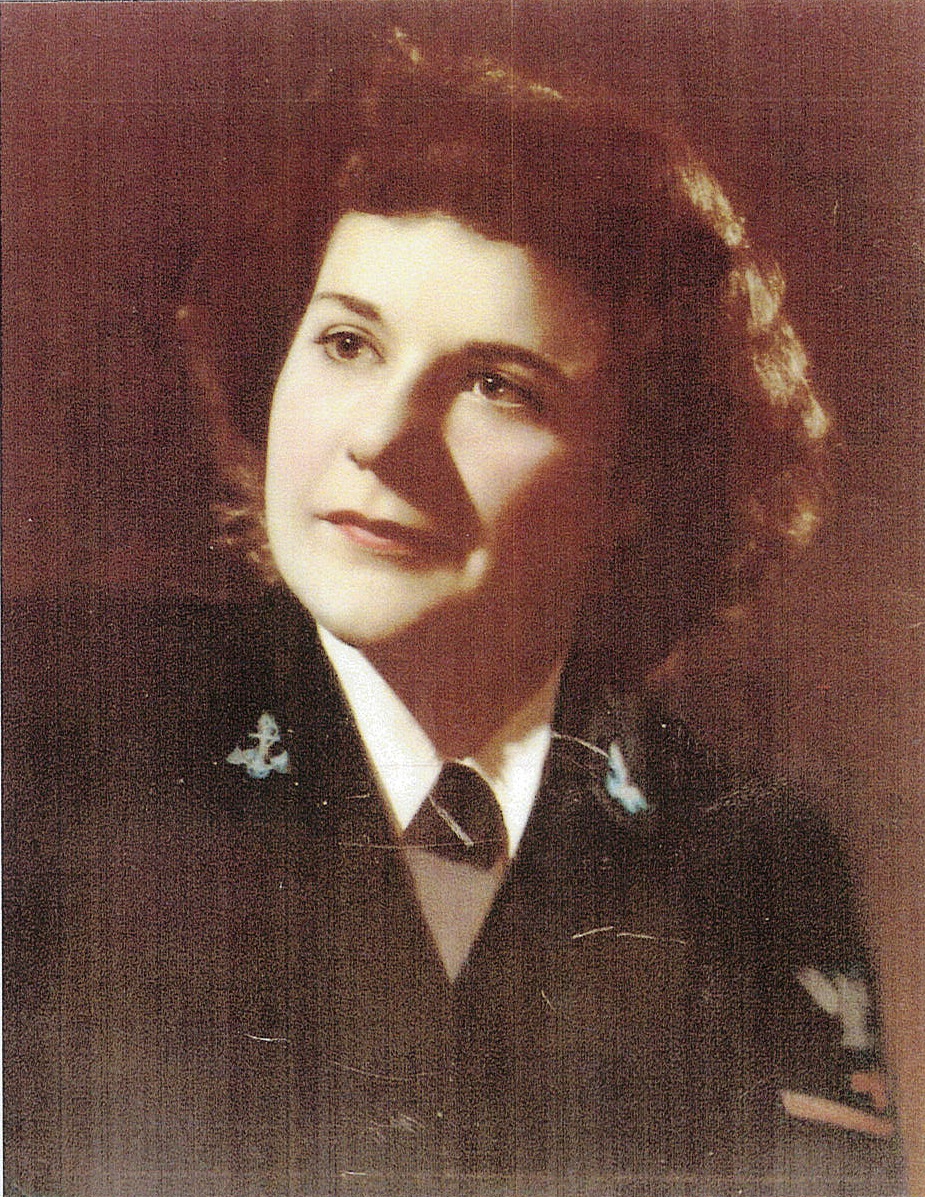 Navy Pharmacist Mate
2nd Class
Madeline Schmid

Navy WAVE Program
(Women Accepted for Voluntary Emergency Service)
Lives in: Dillsburg
(Family in Franklin County)
Age93
Served: Navy
1943-1946
For Madeline Schmid, the Navy WAVE program was a way for her to help in the war effort while also "spreading her wings."
"I'd never been out of Brooklyn before,' Schmid said.
She turned 18 when World War II broke out but due to guidelines at the time, had to be 20 to join WAVE, or Women Accepted for Voluntary Emergency Service.
After turning 20, and spending time volunteering at the Red Cross as a Nurse's Aid, Madeline went to basic training at Hunter College in Bronx, which had been converted to house training.
It was tight quarters, she said.
"There were many women and one bathroom!" she said.
Training for them, she said, was something new for the Navy, as the program itself was in its infancy.
"They had us marching up and down the main streets in the Bronx," she said. "We had classes on how to ID planes and other things that determined what you would be suitable for in the Navy."
She laughed as she remembered being told she should help by folding parachutes or training homing pigeons.
"I did not want to be responsible for the lives of them and I hate birds!" she said, laughing.
Instead, her medical training came to their attention and she joined the
hospital corp.
From there, she had training at the North Carolina Marine Hospital and then was sent to the Seattle Naval Hospital where she worked in the contagious ward. After finding out about occupational nursing, she decided she'd like to change the type of service she'd like to do and was sent to California Naval Hospital.
There, she helped amputee soldiers returning from the South Pacific.
"We'd teach them how to do regular things again and use the prosthetics," she said.
In addition to that, she gave the regular shots and helped in the recovery process.
Despite the injuries, she said she was impressed by these men and women.
"The spirits of the men were fantastic," she said. "You can't keep them
down. They would be in the wheelchairs and would race each other!
How can you be down when you see that going on?"
It wasn't all work at the hospital. Schmid met her husband at the hospital when he was being treated after losing a leg.
"He wasn't my patient," she said laughing. "He was just a patient there and we hit it off."
She said she remembers the news of the end of the war like it was yesterday.
"I can remember, we were right on the Pacific Ocean and all of these bells started going off," she said. "We thought we were being
attacked!"
Instead, the announcement of the end of the war was a relief and a shock.
Six months later, she left the program and five months later, married her husband and had four children.
Looking back, she said being a nurse took a lot of "willpower," especially as she saw the injuries first hand.
She still meets with and socializes with a group of WAVE women from World War II and the Korean War.
"It's nice to talk about our experiences," she said.
---