Thank you to everyone who came out to the Franklin County 11/30 Visitors Center's Grand Opening! Come visit us Monday-Friday from 8am to 4:30pm at our new home!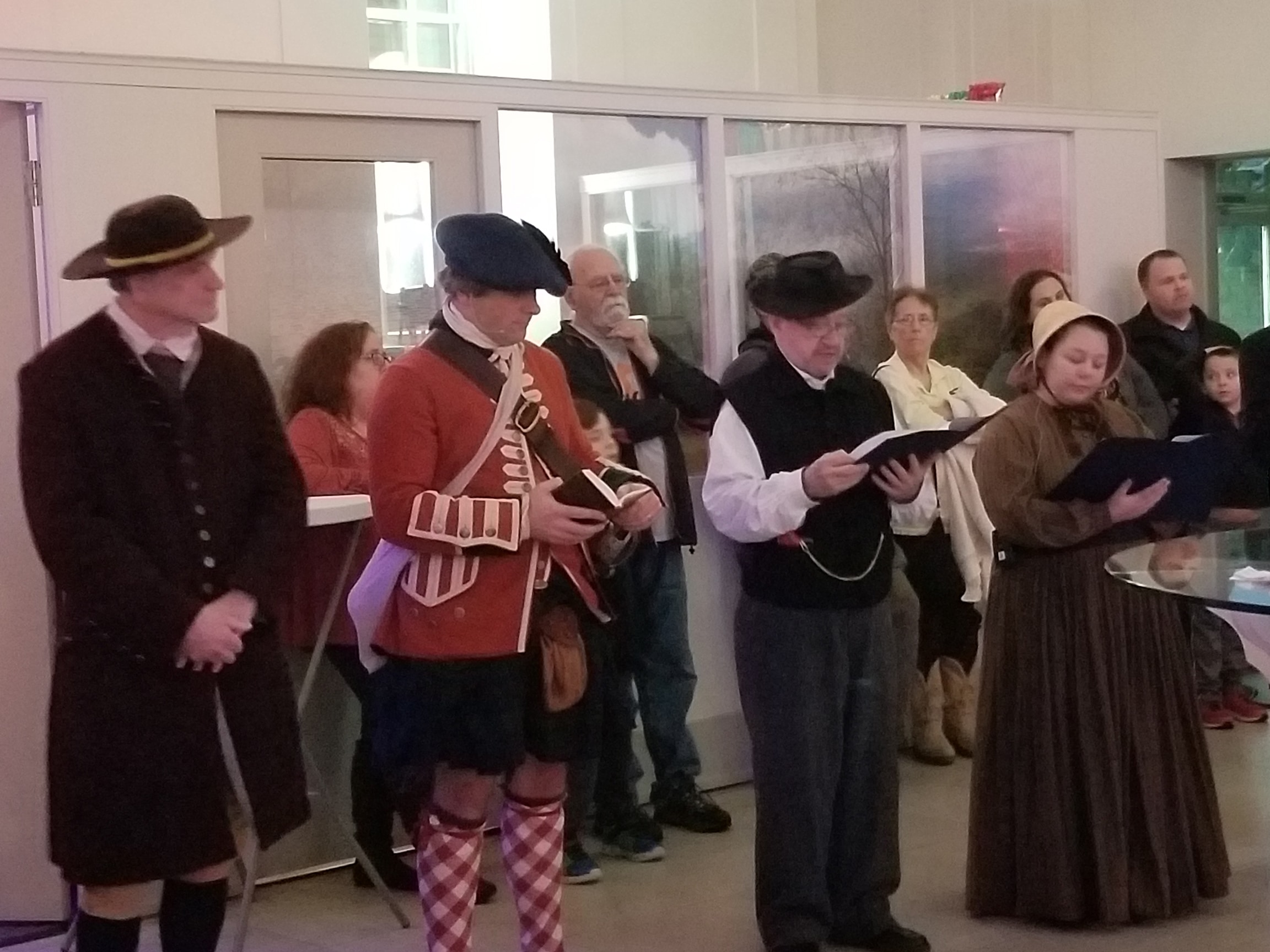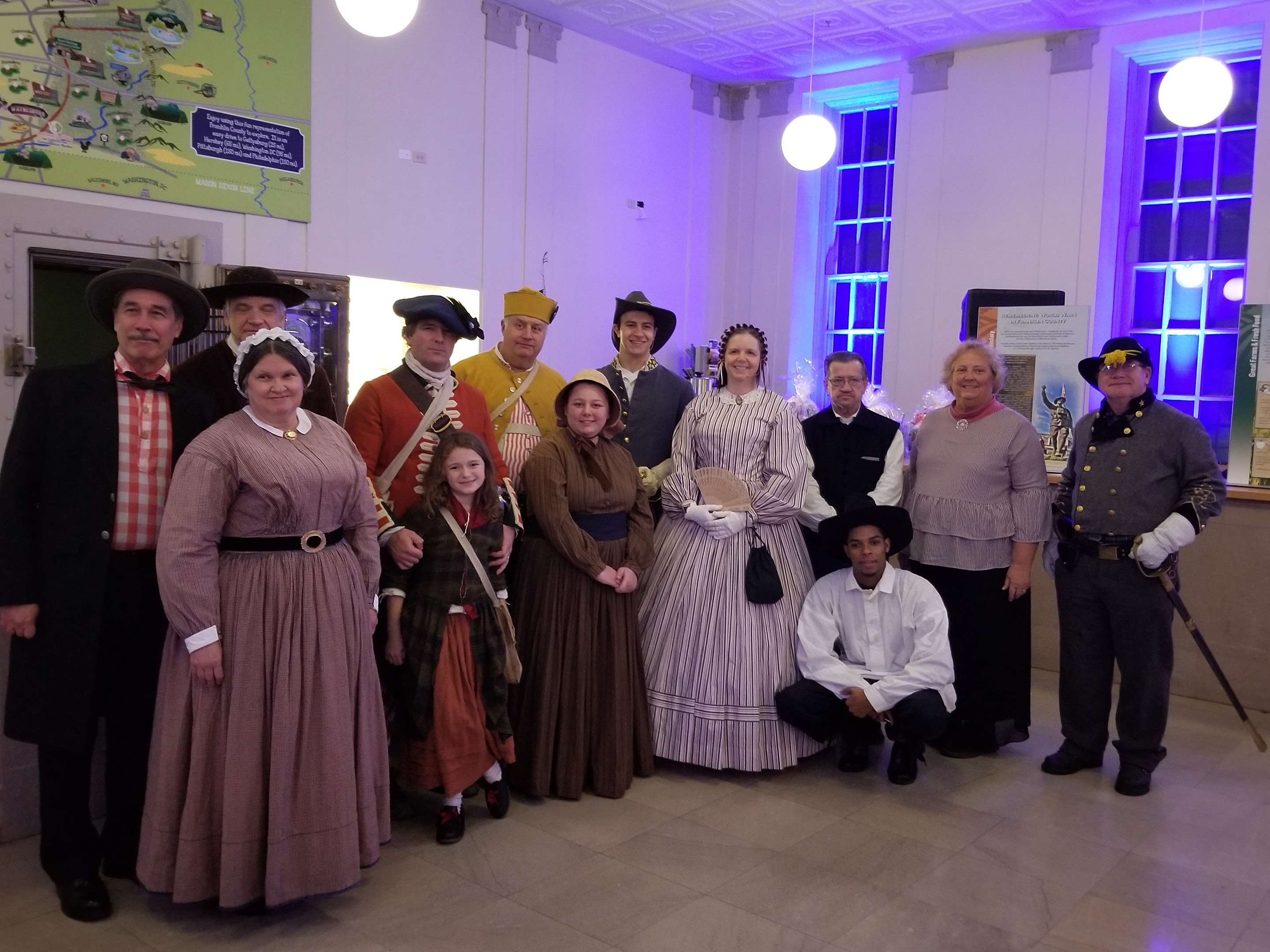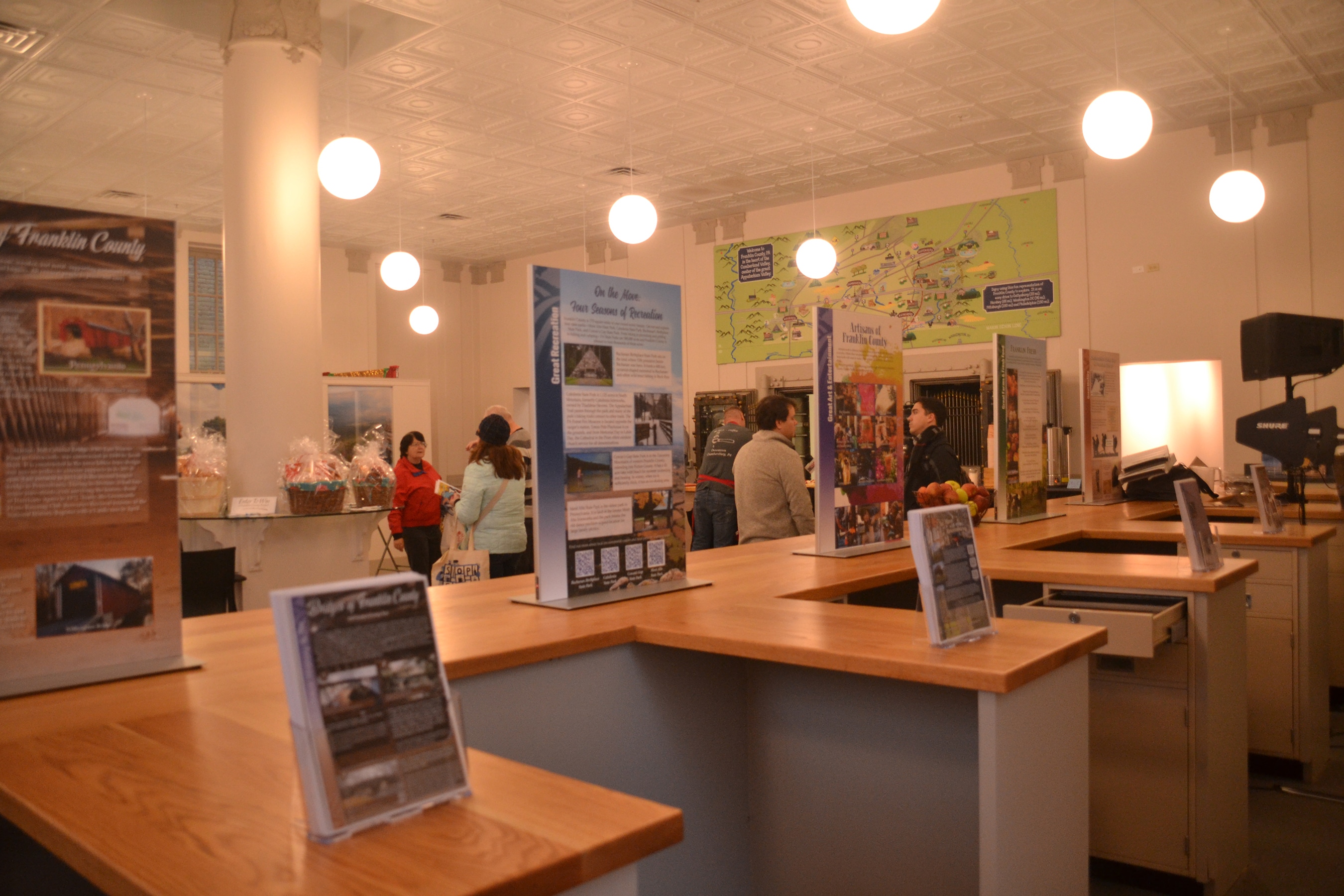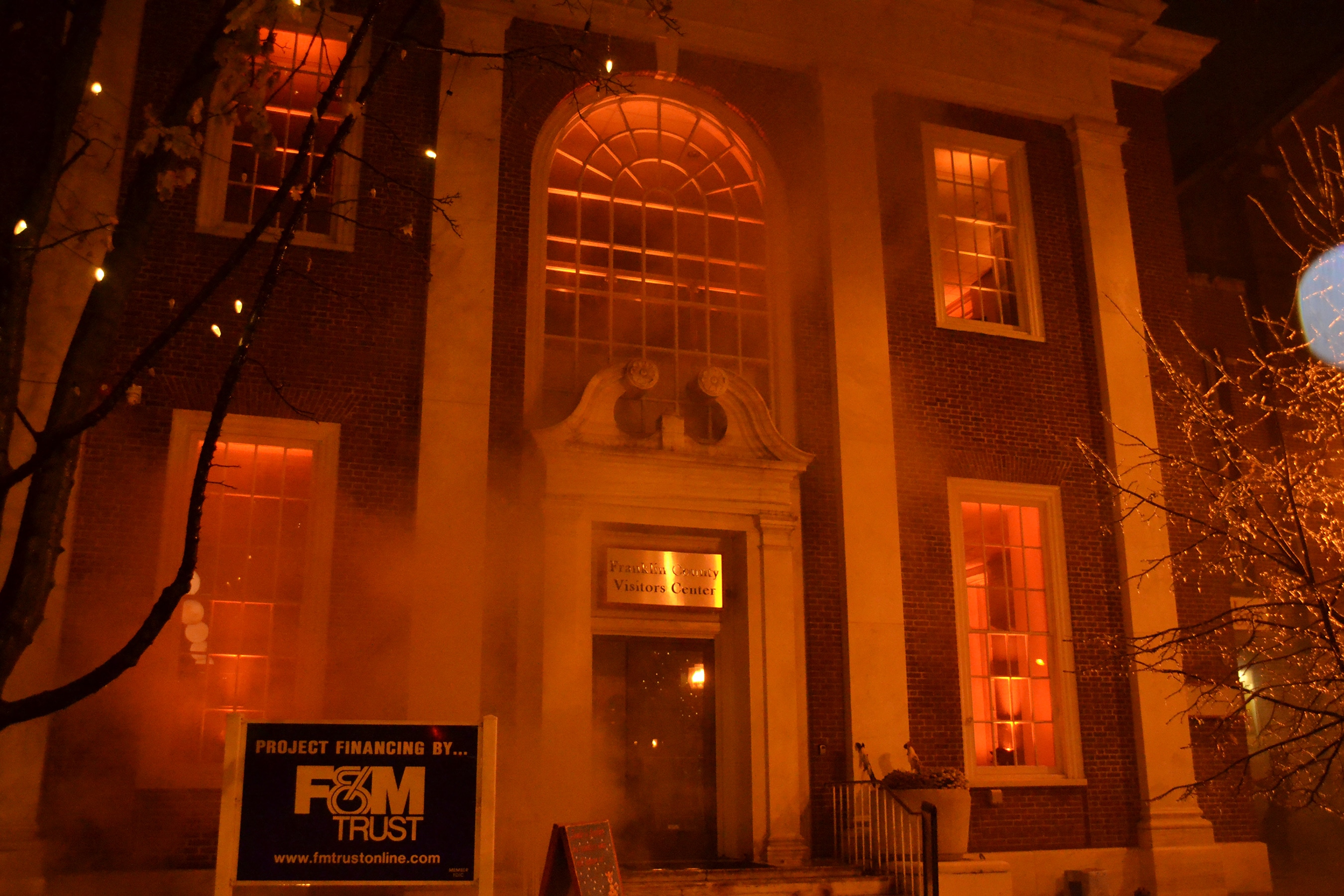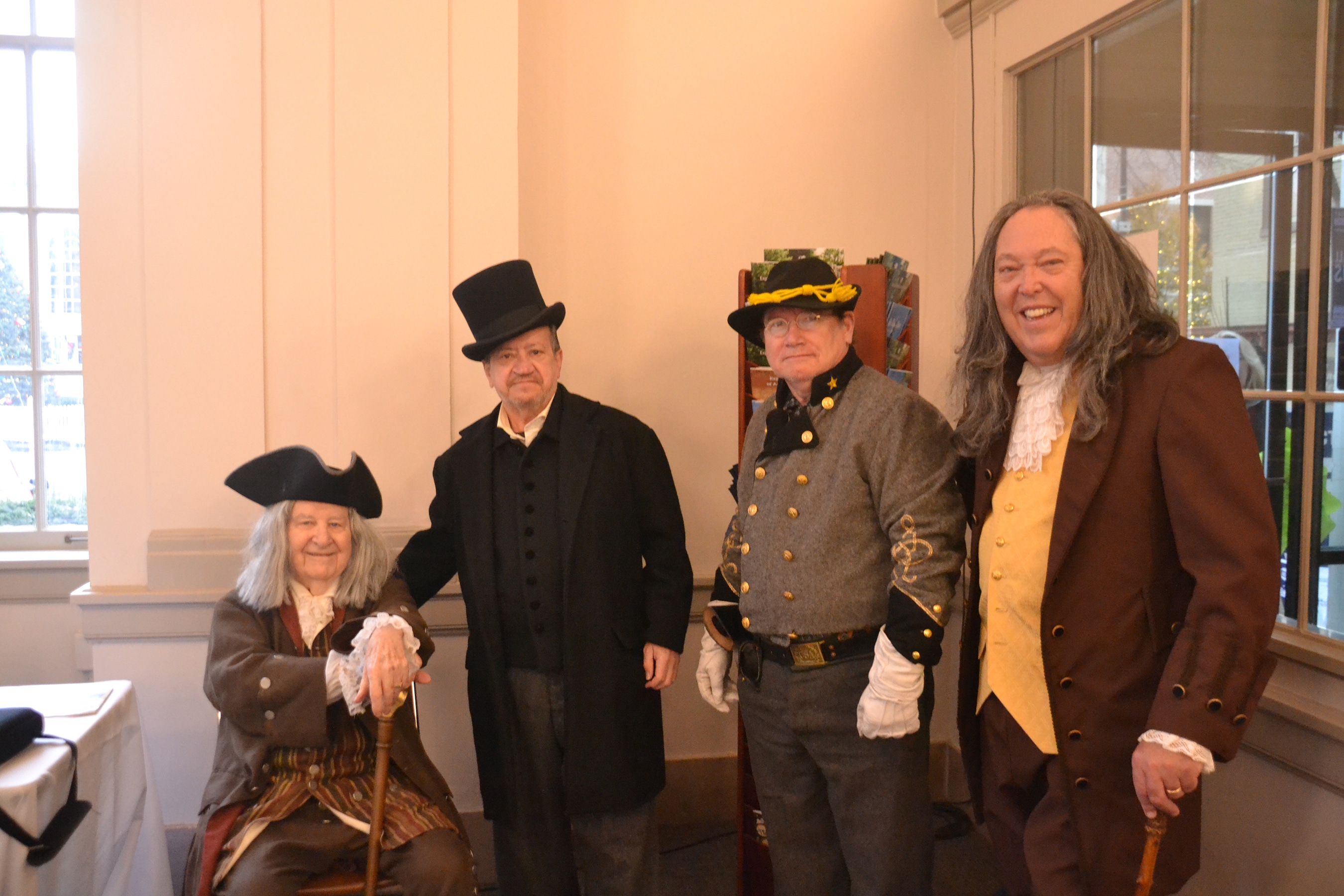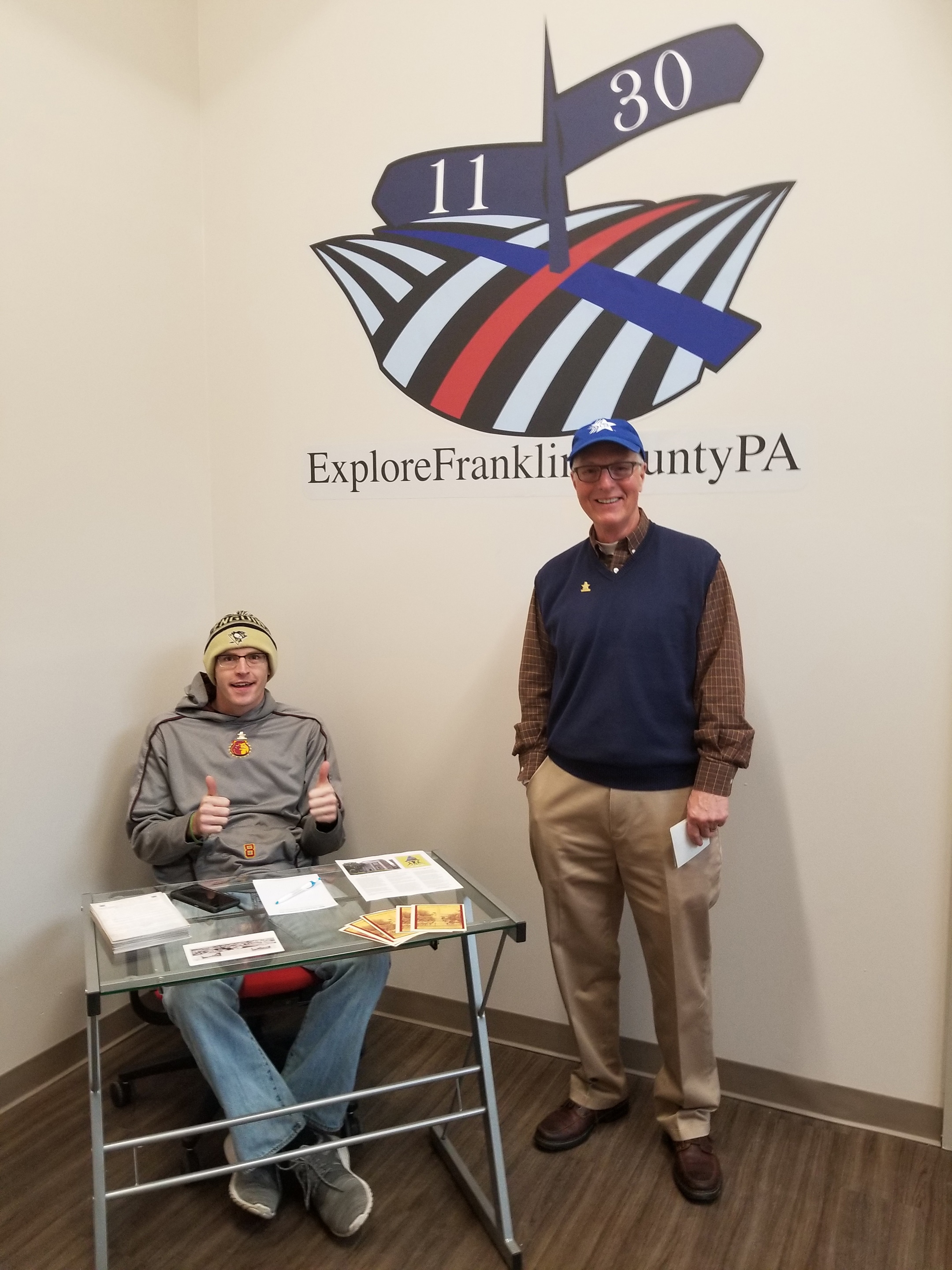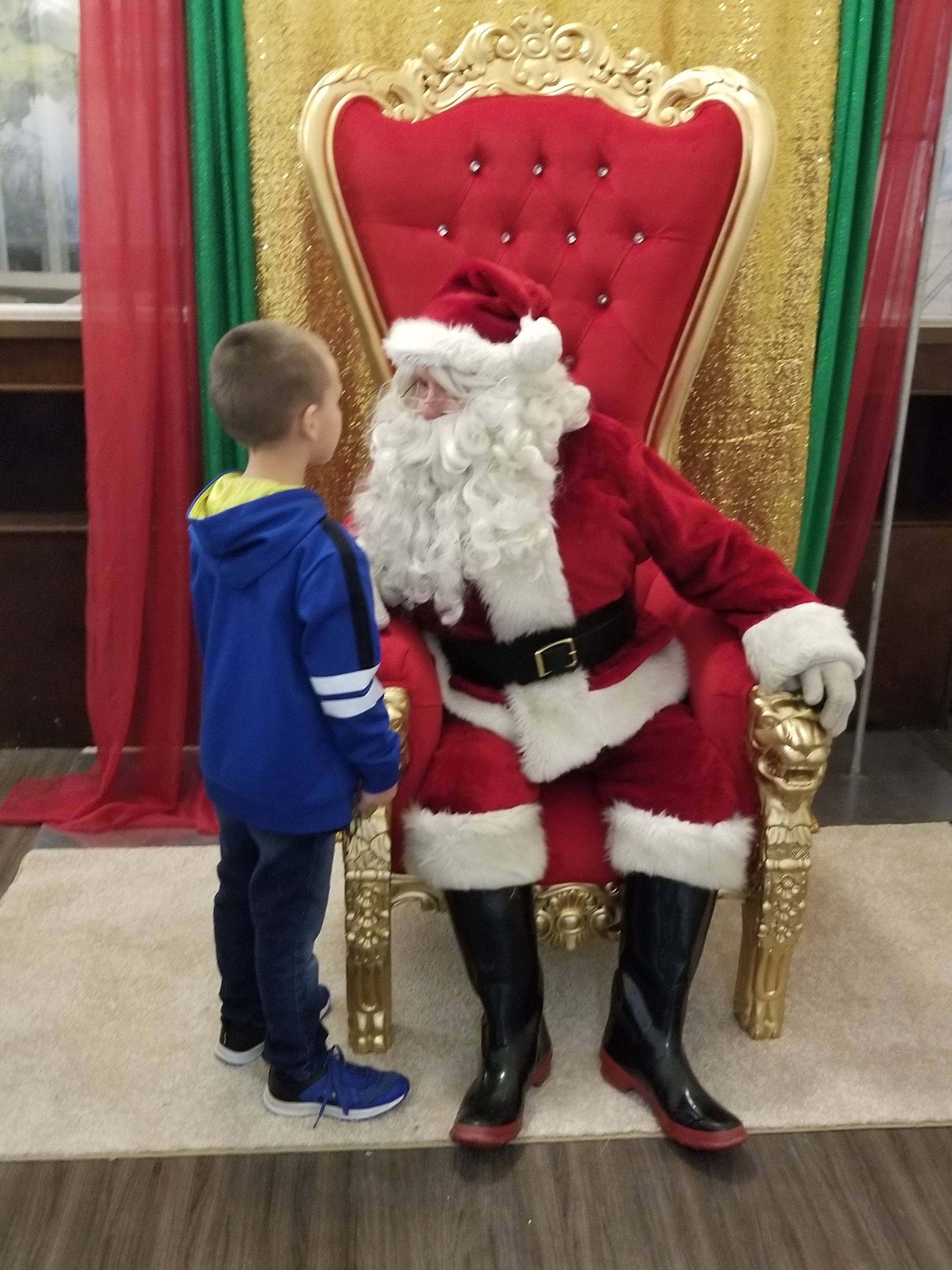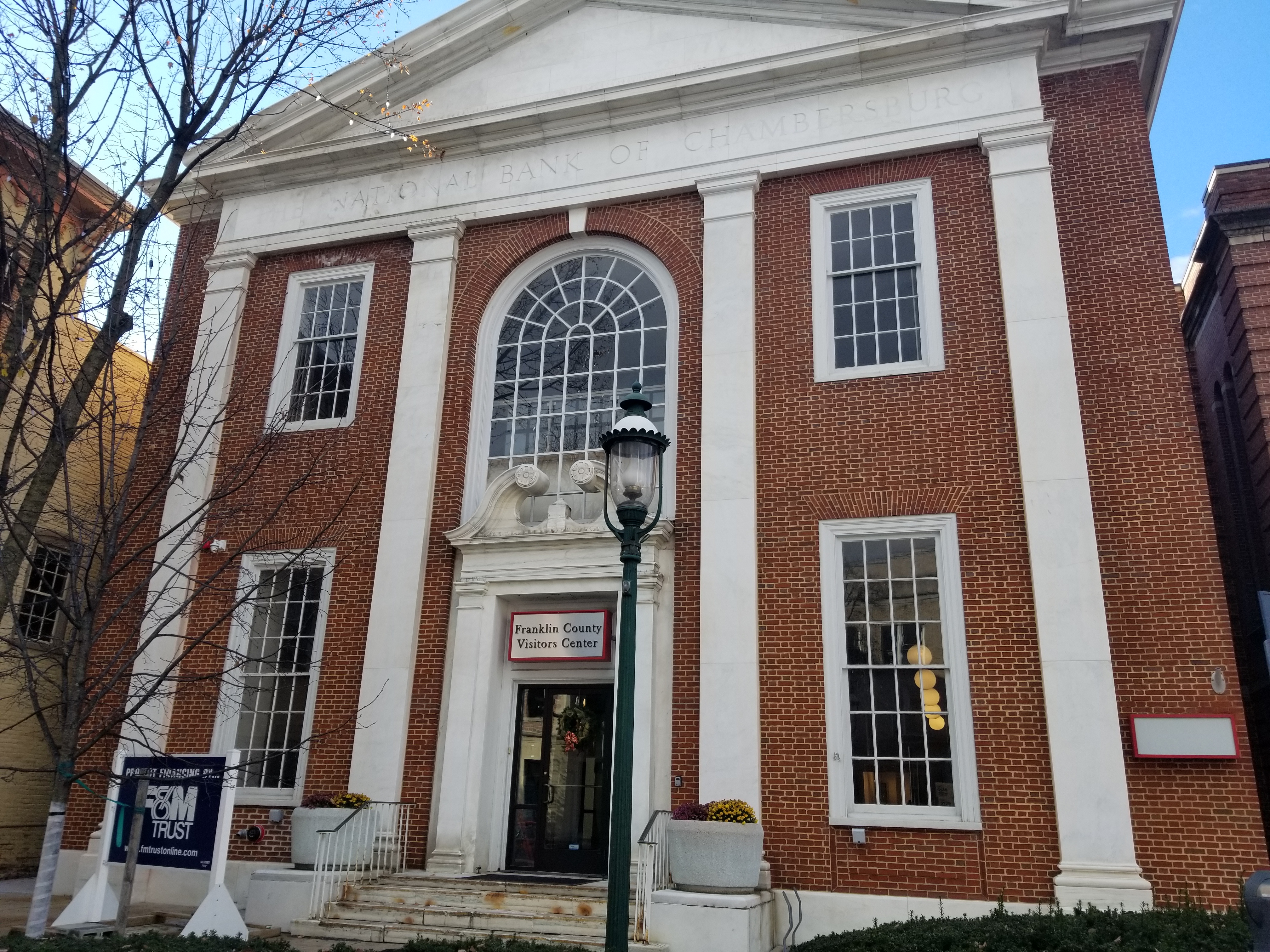 The 11/30 Visitors Center is strategically located at these two main travel arteries of Chambersburg, the county seat of Franklin County, and establishes a gateway to explore Franklin County PA. Along with the changing exhibits, FCVB will associate an itinerary to each theme for visitors to explore the five main communities of Chambersburg, Greencastle, Mercersburg, Shippensburg, and Waynesboro plus areas in between or "around the bend" such as Fort Loudon, Mont Alto, Fayetteville, or Rouzerville.
FCVB purchased the 10,000-sq.ft. brick and marble building at 15 South Main Street in December 2016. The property, constructed in 1865, served as a bank throughout its existence. Historically known as the First National Bank of Chambersburg and in later years, Unitas Bank and Sovereign Bank, it last functioned in May 2015 as Santander Bank. With $1.6 million in renovations, FCVB transformed the property to the Franklin County 11/30 Visitors Center to tell stories of history and humanity and share the county's healthy fresh foods, inspiring art, architecture, and entertainment. The two main vaults of the bank remain intact. One will host videos of the county and the other will hold the itineraries to help launch visitors throughout Franklin County.