BLUE RIDGE SUMMIT FREE LIBRARY – April 2019 ~ Upcoming Special Events
April 16, 2019 @ 5:30 pm

-

6:30 pm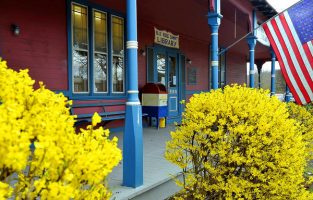 April 16th ~ 5:30 p.m. – 6:30p.m.
The library is going to the dogs, Zero, our therapy dog, will be here with his doghouse sessions. He is a very good listener and loves to cuddle so come get your therapy session tonight!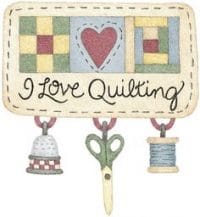 April 16th ~ 5:30 P.M. – The Summit Stitchers Quilt Club Meeting
New members and new projects are always welcome! Any skill level may attend. If you have always wanted to learn how to quilt, now is the perfect time to start!
April 18th ~ 6:00 p.m. – The Dining Car Food Club Meeting
Tonight we are featuring the very versatile pecan in our recipes so please bring a dish to share. The menu sign up is at the library front desk or you can call the library at 717-794-2240 to register your recipe.
April 20th ~ CLOSED To Observe The Easter Holiday.
April 22nd ~ 6:30 p.m. – "Summit Radio"
Travel back to yesteryear when families gathered around the radio. Featured tonight will be sitcom fun with two episodes of "The Phil Harris-Alice Faye Show".
April 23rd ~ 6:00 p.m. – Knitting/Crocheting Club – Knit 1, Purl 2, YOU CAN TOO!
Beginners, experts, and in-betweens all welcome!
April 25th 6:00 p.m. ~ The Train of Thought Book Club Meeting
This month's book discussions will be about Wild Robot by Peter Brown and Gaining Ground: A Story Of Farmers' Markets, Local Food, And Saving The Family Farm by Forrest Pritchard.
New book lovers are always welcomed and encouraged!
April 30th – 6:00 p.m. – "Green Book" Movie Rated PG
Based on a true story and winner of the Academy Award for best picture. "A working-class Italian-American bouncer becomes the driver of an African-American classical pianist on a tour of venues through the 1960s American South. Dr Don Shirley is a world-class African-American pianist, who is about to embark on a concert tour in the Deep South in 1962. In need of a driver and protection, Shirley recruits Tony Lip, a tough-talking bouncer from an Italian-American neighborhood in the Bronx. Despite their differences, the two men soon develop an unexpected bond while confronting racism and danger in an era of segregation
Standing Events
Monday – Story Time starts tonight at 4:30 PM. It will be immediately followed by Legos and Wee Build Imagineering until 5:30 PM.
Wednesday – Coffee club in the community room from 4:00-5:30 p.m.! Mingle with the gang for coffee, tea, puzzles, board games, coloring books, etc. Food donations appreciated.
Wednesday – VITT (very important teens and 'tweens) night. The community room is reserved for teen use from 6:00-7:30p.m. Just hang out or play WII, play board games, do puzzles, eat snacks, watch movies, make movies, etc.!
Saturday – Join us at 11:15 a.m. for Story and Craft Time and all of its festivities! What could be better than a great book and a fun craft?