CHAMBERSBURG: Girl Scout Troop #80176 Sponsoring A Blood Drive w / American Red Cross
November 23, 2018 @ 1:00 pm

-

6:00 pm

COME SUPPORT OUR GIRLS WHILE THEY HELP OTHERS!!
By hosting blood drives, our Girl Scout Troop will demonstrate their commitment to community health needs while helping to ensure that an adequate blood supply is available at all times for anyone who needs it.
Also, by holding a blood drive, we are hoping to offer our local community a more convenient blood donation opportunity.
Giving blood is safe, simple and helps save lives.
Each pint of blood that is donated may be helping as many as three patients.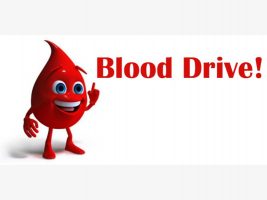 The American Red Cross is the largest single provider of blood in the United States.
They provide blood to approximately 2,600 hospitals across the country.
With approximately 36,000 units of red cells needed every day across the country; patients count on the generosity of volunteer donors to give them a chance at life.
IF YOU ARE: at least 17 years old or 16 years old with a signed Red Cross parental/guardian consent form where state permits weigh at least 110 pounds and are in good health, you may be eligible to give blood.
**High school students and other donors 18 years old and younger must also meet other height and weight requirements.**
We would like to determine the level of interest in inviting the American Red Cross into the church where our troop meets.
If you would be interested in donating blood,
please PRIVATE MESSAGE ME your name below with your phone number and email address.
Thank you in advance for helping to save lives
Holiday times become a difficult time to keep blood supplies at needed levels not to mention the hurricanes happening now.
These are high needs time and most schools are out on break
Our little ladies were asked in a recent meeting about community outreach and a lot of the girls and their parents were very adamant about helping with the hurricane relief effort.
ESPECIALLY in the aftermath of Michael!
GO RED On BLACK FRIDAY
While you are shopping for the perfect gift…
Why not give the gift of life?!