MERCERSBURG: Old Fashioned – Free Flix at Star Theatre
Old Fashioned – Free Flix at Star Theatre
Friday, January 24, 2020 * 7:00 PM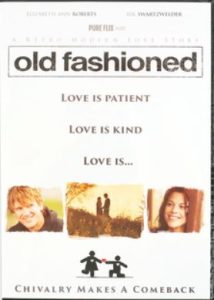 Clay Walsh (Rik Swartzwelder) lives a quiet life, running the Old Fashioned antique store. Putting his past to rest and giving up his party lifestyle as a frat boy has left him with a few haunting memories, but he moves forward with new theories on love and romance.
Amber Hewson (Elizabeth Ann Roberts) is a free-spirited girl who decides to rent the apartment above the antique shop. She may test his boundaries and question his theories, but her interest in Clay is unwavering.
Find out what happens when this unlikely duo begin an old fashioned courtship in this day and age.