MERCERSBURG: The Mercersburg Inn To Host French Cooking Class Weekend
September 13, 2019

-

September 15, 2019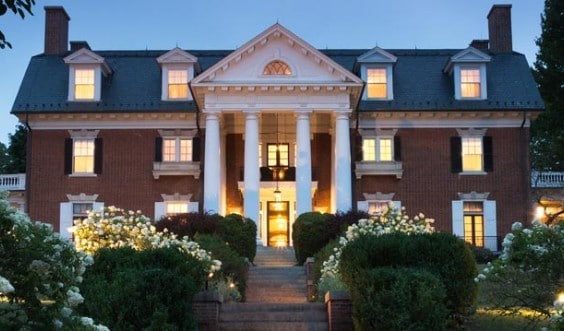 THE CLASS

The weekend includes two classes. You arrive Friday afternoon/evening and the first class starts directly after breakfast on Saturday morning. The second class starts after breakfast on Sunday. These are two intensive (hands-on) cooking classes and (of course) fabulous meals for you to enjoy are the results. Saturday night's Chef's Dinner, prepared by the Inn's Chef de Cuisine Dan Nowalk, is an elegant gala event.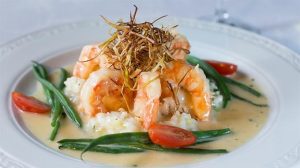 This is not a class where you sit, and someone teaches. This is a hands-on, fun weekend. Chef Francois will do a demonstration and then discuss the menu and recipes. Then the group splits into teams and each prepares one course of the lunch. This is for all skill levels. Got a question, want to know how to do something, Chef Francois is right there.
YOUR INSTRUCTOR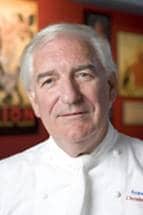 Chef Francois Dionot is the founder and director of L'Academie de Cuisine and has over 30 years of experience in the food service industry. A native of Reims, France, Mr. Dionot was educated at L'Ecole Hoteliere de la Societe Suisse de Hoteliers in Lausanne, witzerland, where he earned a diploma in hotel and restaurant service management and all phases of food preparation. Mr. Dionot worked at various highly acclaimed kitchens in Switzerland, France, Washington DC, and New York. Mr. Dionot also teaches vocational French cuisine classes, conducts master classes on specialized food subjects around the country, and acts as a food consultant for various professional groups. A founding member and past President of the International Association of Culinary Professionals (IACP), he also is a Chef Rotisseur member of the Chaine des Rotisseurs and a member of the Vatel Club.
WEEKEND SCHEDULE
Friday
Arrive at the Inn'
8:00pm – Group Meet and Greet
Saturday
8:00am-9:30am – Breakfast
10:00am – Cooking class Starts
12:30pm – Lunch with wine
7:00pm – Cocktails in the Tile Room (not included in the the course fee)
7:30pm – 5 course French Chef's Dinner with wine (optional not included in the course fee)
Sunday
8:00am-9:30am – Breakfast
10:00am – Cooking class Starts
12:30pm – Lunch with wine
BEFORE YOU ARRIVE TOUR OUR ROOMS
PRICES, PROVISIONS & POLICIES
Classes: $185 per person
Optional Chef's Dinner: $85 per person (includes wine, gratuity and taxes)
Call early (717) 328-5231 for your chance to cook in the country with Chef Dionot – these weekends fill up fast!
Requires a minimum 2-night stay – Friday arrival
SAVE THE DATE:
French Cooking Classes
November 15th – 17th, 2019