MERCERSBURG: The Star Theatre Presents "The Mercersburg Jubilee" 2019 Line-Up
August 22, 2019 @ 2:00 pm

-

5:00 pm

A Spring Spectacular
& A Grand Ole Summer Time!
All Thursday Shows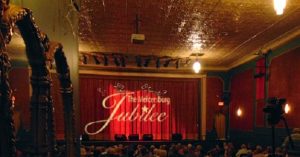 SAVE THE DATES: June 20th – July 18th – August 15th – August 22nd
Show Time: 2:00 P.M.
As we present our tasty slice of Musical Americana…enjoy a collection of our all-time favorites, featuring the musical variety of our lives from Country Music, to Gospel to Patriotic and more!
You'll Be entertained… with your all your favorites,
You'll laugh at our brand of hilarious comedy,
you will enjoy…the talented Jubilee cast
Entertaining audiences throughout the Mid-Atlantic Region.
For over 29 years our fabulous musicians have been bringing you the
BEST LIVE Entertainment in the Northeast.
All 2019 Shows Feature a Revue of Your Opry Favorites
"FALL GLORY"September 19th – October 17th – October 24th
Show Time 2:00 PM
Traveling to The Mercersburg Jubilee in the Fall of the year is a real treat as you see the sights of the beautiful Cumberland Valley. And It's Apple Harvest Season here in the valley… allow us to put you in the mood for a rollicking good time here in historic Mercersburg, Pennsylvania.
Glory to God in the HighestNovember 7th – November 14th – November 21st
Show Time 2:00 PM
These Shows Sell Out First!

Oh come all ye faithful! You would be wise not miss it.
This is our favorite show of the years!
The first half, sing along as the whole Jubilee cast performs a great collection of Gospel Favorites!
In the second half, it's all about Christmas!
Come celebrate the reason for the season with "The Mercersburg Jubilee"