WAYNESBORO: Renfrew Institute – Public Forum on Ticks: Tiny Creatures – Big Trouble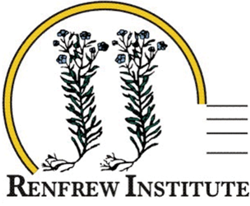 ---
A panel of experts will discuss the topic of ticks and the many problems they can cause for people and animals in a public forum
The topic is especially important for area residents. Lyme disease is the most well-known of the health problems caused by ticks, and the Pennsylvania Department of Environmental Protection (DEP) found black-legged ticks (deer ticks) that can carry Lyme disease in every county in Pennsylvania. They are also very common in nearby Maryland. About half of all deer ticks carry the borrelia bacteria that causes Lyme disease, and Pennsylvania has reported the most cases of Lyme in the U.S. for the past several years.
When diagnosed early, Lyme disease can be treated with antibiotics. But as the disease progresses without treatment, it can cause neurological issues such as headaches, pain and cognitive issues.
The panel includes three local experts on the subject of ticks and tick-borne diseases. Dr. Timothy Stonesifer, a family physician in Shippensburg, Pa., noticed an increase in Lyme disease among his patients, and has become expert in treating the disease. Stonesifer, a graduate of the Philadelphia College of Osteopathic Medicine, believes we need more research to aid in prevention and treatment.
Dr. Richard Stewart, associate professor of biology at Shippensburg University, has a broad expertise in parasites, and conducts ongoing research in tick ecology and disease transmission. Stewart earned a Ph.D. in entomology from Ohio State University, and has authored numerous publications on ticks and other parasites. He is a past president and current member of the Commonwealth of Pennsylvania University Biologists (CPUB).
A local veterinarian will discuss the dangers of Lyme disease for pets. "Lyme disease is a bacterial infection transmitted by certain species of ticks and is very prevalent in our area," said Dr. Chevy Welsh of Waynesboro Veterinary Clinic. "Due to the risks of infection, it is important we keep our pets on year-round flea and tick preventatives and strongly consider Lyme vaccination for at risk dogs." Welsh earned a degree in animal bioscience from Penn State University and graduated from Kansas State University College of Veterinary Medicine.
The forum was organized by Renfrew Institute intern and Penn State University graduate, Ben Bender. Landscaping solutions and tips for staying tick free will be provided, along with brochures from the National Capitol Lyme Disease Association, fact sheets and a resource list.
Attendees may submit questions in advance by sending an email to: info@renfrewinstitute.org. Questions will also be taken on the night of the program.
---