WAYNESBORO: Renfrew Institute's 30th Annual Youth Fest: Be A Hero!
May 26 @ 12:30 pm

-

5:00 pm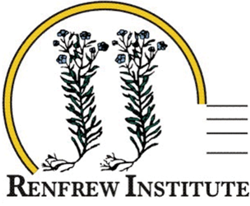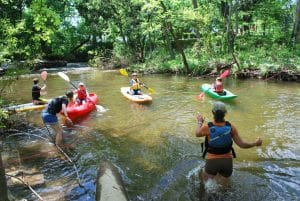 12:30 to 5:30 p.m.
"Be a Hero!" is the theme for Renfrew Institute's 30th Annual Youth Festival in Renfrew Park in Waynesboro, Pa.
The event is free and open to the public.
Geared for kids of all ages, the event features a variety of workshops, demonstrations, activities, and entertainment throughout the day.
"Heroes are found in all walks of life—we are celebrating community heroes, first responders, pet rescuers, and many more everyday heroes," said Jessica Watson, the institute's assistant director. "Kids will enjoy an interactive experience that is fun and educational."
2:15 p.m.
In keeping with the theme, the featured guest entertainment, will be "Heroic King Arthur and the Sword and the Stone," performed by members of the Maryland Entertainment Group (MEG).  
The fast-paced show performed by two actors playing multiple roles tells the story of how Arthur becomes King. The tale of young Arthur is full of castles, wizards, magic, and a special feat that earns Arthur the crown.  
 "This is a fun, interactive, and kid-friendly tale of The Sword in the Stone, where an unlikely hero becomes the champion of his people," Watson said.
 MEG's mission is to provide "exceptional and relevant performing and visual arts to the greater Hagerstown area and surrounding community, for the purposes of diversifying and enriching the artistic offerings in the area, providing opportunities for artists and performers, and cultivating a broader arts audience."   
 At 4:30 p.m. the Waynesboro Children's Theatre Troupe return to their roots with a revue of favorite show tunes, featuring a selection of Broadway classics and songs from the stage and screen. 
A Hero Hunt will celebrate 30 years of Youth Fest – kids can search for 30 special wooden necklaces hidden throughout the lower park. (Please, one find per family.)
 Workshops and fun activities run from 1:00 – 2:00 p.m. and 3:30 – 4:30 p.m. and are open to all ages.
 • Paper Bag Hero: Create your own "paper bag hero puppet" to display on the Art
     Clothesline, with Amber Naugle.
• Stories that Save the Day: Enjoy stories of victors and avengers with Alexander
     Hamilton Memorial Library.
• Protectors of our Planet: Kathy Helfrick and Jane Glenn will lead park citizens 
     in a fun environmental project, making "Flower Seed Bombs."
• Fantastic Beasts: Observe diverse critters you know and love from your own
     backyard, up close with Sheila and Bryan Eyler. 
• Pup Protectors: Knick Knack Pittie Pack introduces their rescued dogs.
• Ambulance Avengers: Meet the heroes of Waynesboro Ambulance Squad who 
     save lives every day in our community. 
• Super Sensory Powers: Explore special sensory packets to enhance fine motor
     play skills with First Start Partnerships for Children & Families.
• Pollinators for the Planet: Keep the buzz going when Kim Sheffler leads a 
     Mason Bee Home project. 
• Paddling for Peace & Justice: Charge your way through the waterway as you 
     paddle a stretch of our own Antietam Creek with Mr. Mike Dudash as your guide. 
     (Bring water shoes, dry clothes and a towel for after your paddle.)
Children must be accompanied by an adult. For more information, contact the institute at (717) 762-0373 or email to: info@renfrewinstitute.org. Fliers are available at: www.renfrewinstitute.org
For those wishing to have lunch in the park, St. Andrew Catholic Church Youth Group will be hosting a food concession.