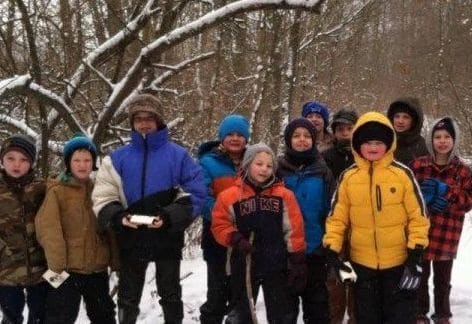 Date
Jan 14 2021
Expired!
Time
4:00 pm - 5:00 pm
The Institute Presents New Winter Programs for Kids Grades K–5
Detectives In The Winter – Red Run Park
Thursday, January 14th, 2021 * 4:00 PM – 5:00 PM
Grades: K–5; Cost: $5 member, $6 non-member.
Limit: 10. Location: Red Run Park
Observing, noticing, searching—group will do a nature scavenger hunt, play I Spy, and find hidden nature objects.
If we have snow, students will conduct a snowflake study.
A story book and a short game will be included.
• Pre-registration and payment in advance are required.
Call or email to register. • 717.762.0373 • info@natureandcultureinstitute.org