Fall Is Fabulous
in Franklin County, PA
Take An Autumn Drive!
As Route 30, the historic Lincoln Highway, leaves Chambersburg, it takes on a more rolling, hilly terrain. It becomes more rural and passes orchards, historic Fort Loudoun, and gives a great view of Mount Parnell. The mountains are dabbled in yellow, orange, and red and pop against the bright blue sky. It is autumn in Franklin County.
After passing through the village of Fort Loudon, pick up Route 75. It is a breathtaking drive through Path Valley to Spring Run. Many of the farmers in the area are Amish. Fall is the harvest season, and many of the Amish families are at work in the fields.
From the square of Chambersburg, this is a 35-mile drive in one direction. Retrace the route to return or pick up the turnpike at Willow Hill.
Wineries
The fertile valleys of Franklin County produce succulent fruits, and Tuscarora Mountain Winery transforms these fruits into award-winning Pennsylvania red, white, and blush wines. The wine store is located in downtown Chambersburg just west of the square. Visitors can enjoy a tasting of Tuscarora's black currant, sweet strawberry, juicy peach, and sour cherry. Owner Sue Hadley says, "We make every bottle of wine with heart and soul. I think our customers can attest to that." Franklin County's newest winery is Jan Zell Winery with a tasting and event room on Grant Street in Chambersburg. Just two blocks from the downtown, the location is housed on the former property of the Cumberland Valley Railroad and offers a chance to enjoy wine with music, games of trivia, and paint projects. Owners Arnie and Laura Jansen mix and match juices to create their exclusive versions of Merlot, Riesling, Chardonnay, Cabernet Sauvignon, and rotating varieties at the Fort Loudon production facility. Plus, Jan Zell's newest items are dry, sweet and hopped hard apple ciders, using local apples from Shatzer's Orchards.
Make It A Wine Weekend!
Enjoy a weekend at one of Franklin County's bed and breakfasts by pairing up Tuscarora Mountain Winery and Jan Zell Winery with the orchard wineries of nearby Orrtanna, PA. Visitors can enjoy six wineries within 25-miles and less than an hour of each other. The Orrtanna wineries, just east of Caledonia State Park, are Reid's Winery, Hauser Estate Winery, Adams County Winery, and Halbrendt Winery.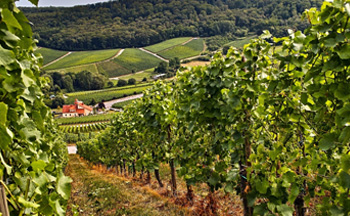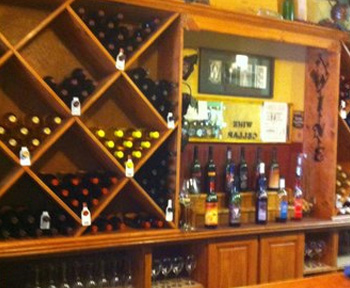 Tuscarora Mountain Winery
Fall family fun awaits you in Franklin County!
Whether you are getting lost in a corn maze, playing with barnyard animals, or picking your own pumpkins, Franklin County has fall fun. Bring your family to a Harvest Festival or Corn Maze weekend and make great memories.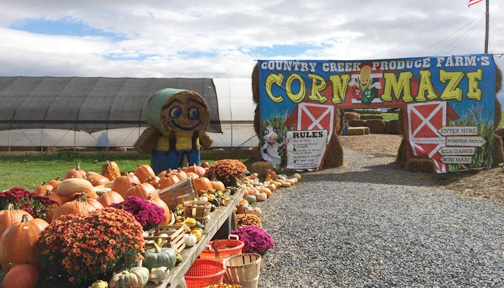 Country Creek Produce Farm
3746 Etter Road,
Chambersburg, PA 17202
717.729.5343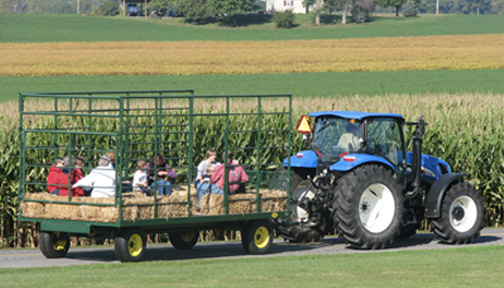 Stoner's Dairy Farm
7678 Oellig Road,
Mercersburg, PA 17236
717.328.3617
Franklin County, PA has great family fun!