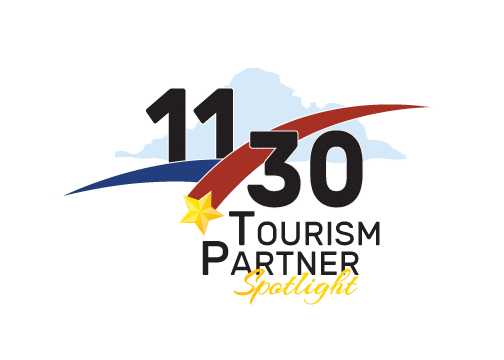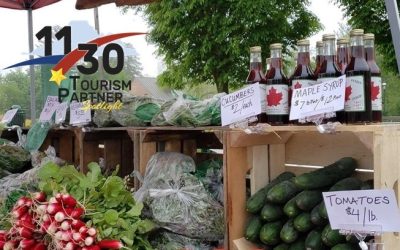 The North Square Farmers Market located on 50 N. Main St., Chambersburg is open on Saturday's from 8AM – Noon now through mid-October. This pop-up market is conveniently located in downtown Chambersburg and is a local and tourist favorite! North Square Farmer's Market...
read more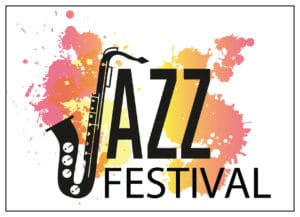 The Institute at Renfrew's annual Jazz Festival is a FREE event (with limited capacity due to COVID-19 restrictions) will be held on Sunday, August 30th from 2pm - 4pm on the lawn behind Renfrew Museum house. Pre-registration is required. Learn more:...
read more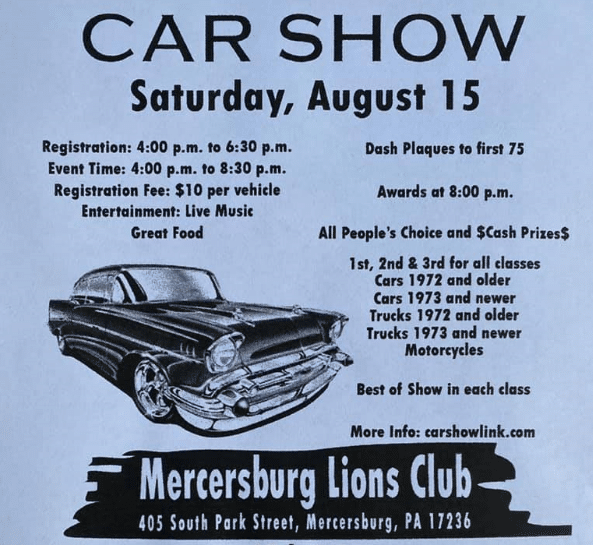 Saturday, August 15th will be the Mercersburg Lions Club Car Show. Check out the Lions Club Facebook page for more details at: facebook.com/mercersburglions 
read more
Join your friends at the Mercersburg Lions Club for their "shortened" fair happening this week(end), Thursday, Friday & Saturday - August 13th - 15th. Activities to enjoy include music, carnival food, Lions Club food stand, social distance Bingo, car show and...
read more
On August 14th from 6PM - 11PM join local artists at Hot Java for the last Open Mic night of the season. Nite Fuel will be hosting the event. Call 717-264-7272 to reserve your space!
read more
Calling all Muggles, Half-Bloods and Pure-Blood Wizards! Join Mainstreet Waynesboro Inc. and various other local businesses for a magical weekend filled with spell binding fun for all ages and all levels of wizardry on Friday, August 7th and Saturday, August 8th!...
read more
Join the Cumberland Valley Antique Engine & Machinery Association for a fun-filled, FREE family event! August 7th - 9th you can enjoy displays, demonstrations, tractor pulls, indoor and outdoor flea markets, daily tractor parade, music and food! Admission and...
read more