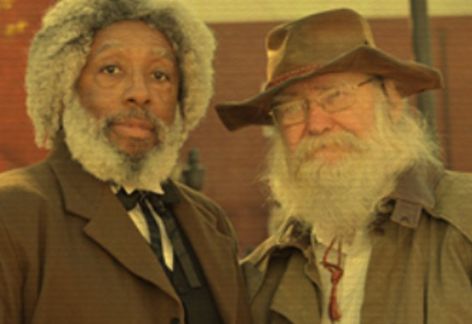 Saturday May 8th, 2021 * 1:00 PM
In-Person or via ZOOM
On May 8, the African American History Association of Western Maryland brings A Conversation between Frederick Douglass and John Brown to the Franklin County 11/30 Visitors Center, on the square in downtown Chambersburg.
Chambersburg is an apt location because abolitionists Douglass and Brown met in Chambersburg on August 19-21, 1859 to discuss Brown's plan to takeover of the arsenal at Harper's Ferry.
Throughout the spring and summer of 1859, Brown and his raiders made the Mary Ritner Boarding House on King Street in Chambersburg their northern headquarters.
Today, the Ritner Boarding House sits in a working-class family neighborhood, just as it did in the summer of 1859.
The presentation is offered with limited in-person seating in the second-floor Great Room of the 11/30 Visitors Center and on Zoom.
Tickets to both are a $5 dollar donation. As an added bonus, the 11/30 Visitors Center is hosting Edna Lawrence's An African American Women's Quilt Exhibit.