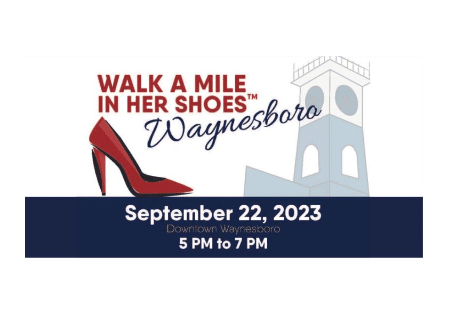 Friday September 22, 2023 * 5:00 PM
Join us for the 2nd annual Waynesboro Walk a Mile in Her Shoes event!
Local men and boys can register to raise money and put on a pair of red heels to walk together in downtown Waynesboro.
This walk is meant to raise awareness of sexual violence in our community and raise funds for WIN Victim Services.
HOW IT WORKS:
1. Register on the WIN website.
2. Then, fundraising begins! Collect sponsorships from friends, family, your barber, your nail tech, your church, etc.
3. On the day of the event, check in and get your red heels and t-shirt.
4. Walk!
5. New this year: join us for an after party at Rough Edges Brewing!