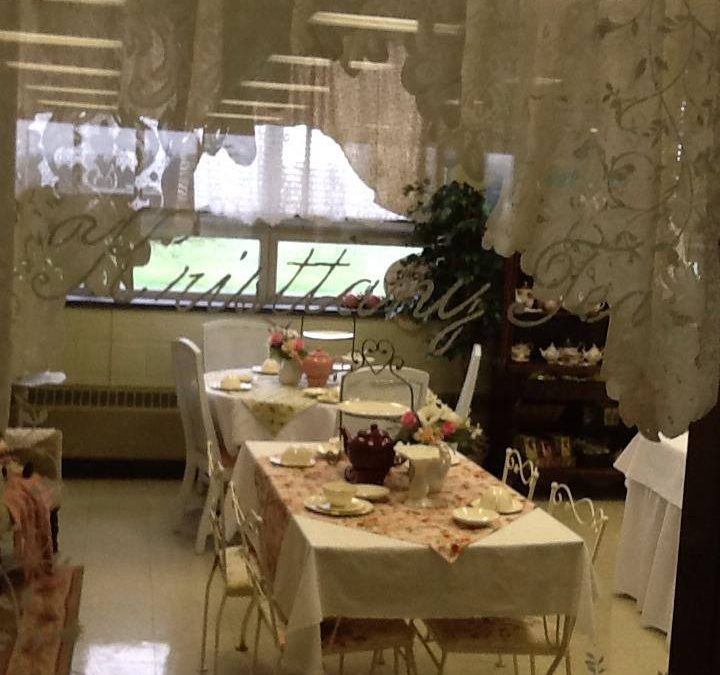 January is National Tea Month and the Franklin County Visitors Bureau asks visitors to celebrate in Franklin County this month of new beginnings with delicious tea and relaxation.
Step back in time and relax at TranquilaTEA in Waynesboro. This tea house and gift shop is designed in the traditional tea room atmosphere, where people can reacquaint themselves with family and friends in an environment where one can tune out the hustle and bustle of the outside world. A mother-daughter team runs this shop, specializing in lunch specials, private parties, fresh baked goods and loose-leaf tea.
Kristtany Tea Room & Gifts, located at the Winebrenner Theological Seminary campus in Scotland, hosts delicious full teas with many different types of teas and delicious handmade scones. Make sure to give them a call to schedule a time for one of their delicious full teas or Wednesday and Friday for a walk-in tea experience.
Teas can be used to help make herbal remedies as well as taste delicious and Gardens by Grace in downtown Chambersburg has among the most options to choose from. Specializing in certified organic black tea, green tea, white tea, red tea and wild-harvested herbs, Gardens by Grace hopes to treat a wide variety of disorders. Qualified herbalists can treat many different conditions including skin problems, heart and circulation issues, hormonal disorders and common conditions such as arthritis, insomnia, stress, migraines and headaches.
Drinking tea is one of many ways to help in relaxation and a great way to start healthy eating habits. Alternative Choices in Greencastle has natural products to achieve health and balance, including organic foods, supplements, aromatherapy, herbs, teas, organic health and beauty products, products for pets and more! For those eating healthier or wanting to go gluten-free, this store is the place to stock up.
As the new year approaches and resolutions are made, check out "On the Move in Franklin County," one of the Franklin County Visitors Bureau's newest publications. This publication focuses on healthy choices that can be made for a healthy life including a healthy mind and body through exercise. It is available at the Franklin County Visitors Bureau's office or online at http://www.issuu.com/fcvb or on http://www.ExploreFranklinCountyPA.com.