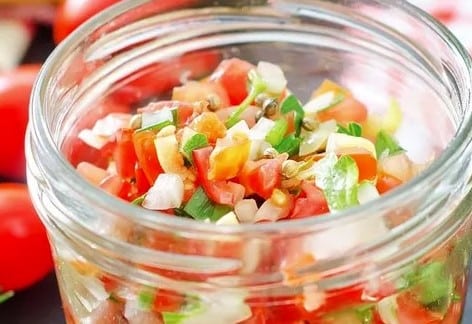 Thursday August 27th, 2023 * 1:00 PM – 2:30 PM
Registration deadline:
August 16th, 2023 11:59 p.m.
The Home Food Preservation: Tomatoes and Salsa event will explain the scientific reasoning behind today's recommended methods for making and processing tomatoes and salsa, while dispelling food preservation myths and unsafe practices of the past.
In recent years, there has been increasing interest in home food preservation.
Canning is one method of food preservation that allows you to enjoy garden tomatoes all year long.
While this method of home food preservation has existed for centuries, we have learned a lot about the science behind this practice in the last few years.
The Home Food Preservation series will provide you with the scientific background, preparation tips, and safe processing methods to preserve food at home.
Registration is required to receive the link to access the webinar | Registrants will also receive access to the webinar recording.