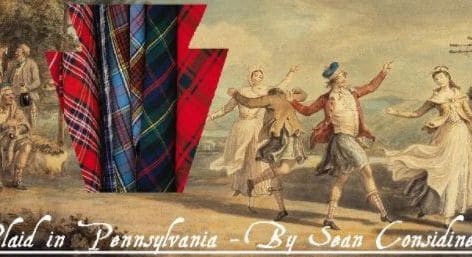 The Conococheague Institute is pleased to announce a return of Lectures: Virtually
Guest Presenter: Sean Considine
 Wednesday 24th February at 7:00 PM – 8:00 PM
CI Lectures have been a mainstay of the organization drawing crowds on Indian Affairs, the Mason Dixon Line, and much more for years. Many were saddened when the COVID-19 Pandemic canceled planned lectures in 2020.
While in-person Lectures are still problematic to organize, it doesn't mean the research has stopped.
So, join CI for their first Virtual Lecture Via Zoom, on a subject you won't want to miss.  To learn more
For information on how to view this virtual lecture, please email mwedd@cimlg.org with the Subject Line "Plaid". You will be sent instructions on how to join before Wednesday 24th February. After the Lecture, resources from it will be available online.