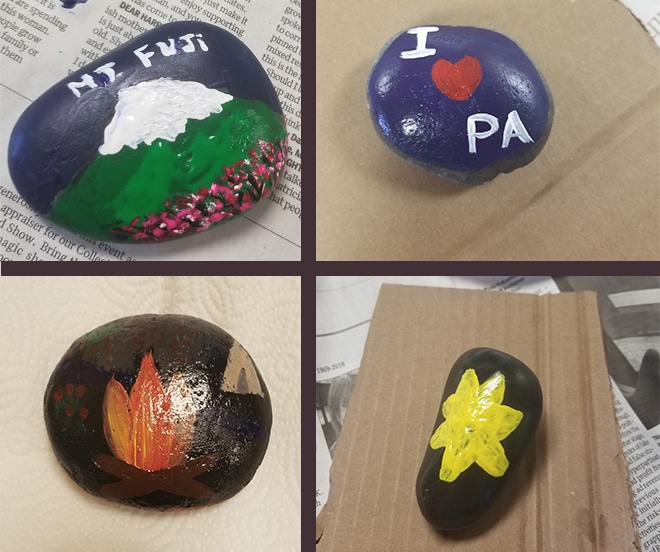 HISTORY ROCKS HUNT!
April 21-April 30
WIN $100!
Compete to find the most painted rocks until the end of April and win $100! These rocks are hidden all over Franklin County and include #historyrocksfcvb on the bottom! To enter, find one of these rocks and post a picture of you with the rock to social media using the hashtag. The person with the most rocks wins $100! The second prize winner will get $50! Good luck!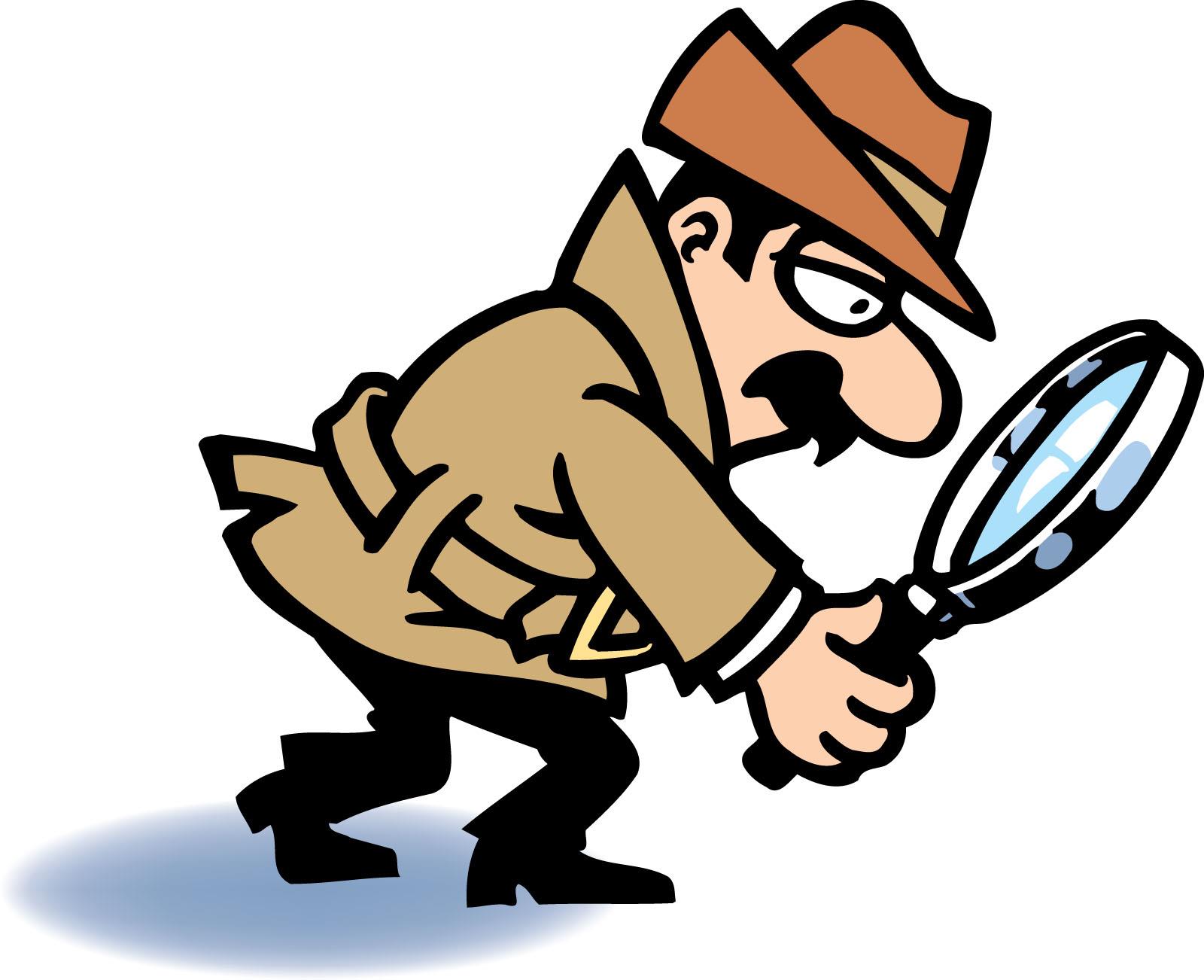 HISTORY SCAVENGER HUNT
Take part in a county-wide hunt to get closer to Franklin County's history from April 1 through April 30! Follow along with this scavenger hunt and complete 20 of the items and return it to the Visitors Bureau to win a special Spring into History prize! Click the link here to download the hunt!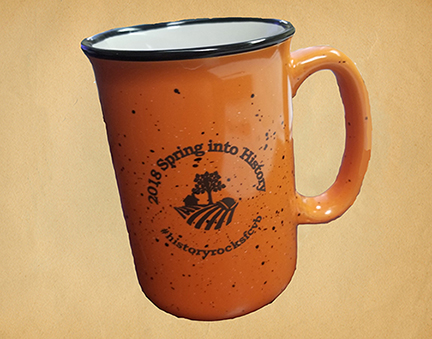 HISTORY ROCKS
LAST SESSION! Monday, April 23 Coyle Free Library | 10:30am-11:30am
Join us for interactive, fun and free ways to celebrate the Franklin County Visitors Bureau's Spring into History month this April by painting and hiding rocks!
Join us as well for a day-long rock hiding & finding mission at our county's historic locations including the James Buchanan Memorial, Old Jail and much more!
Or Decorate Your Own & Tag Your Pics with #historyrocksfcvb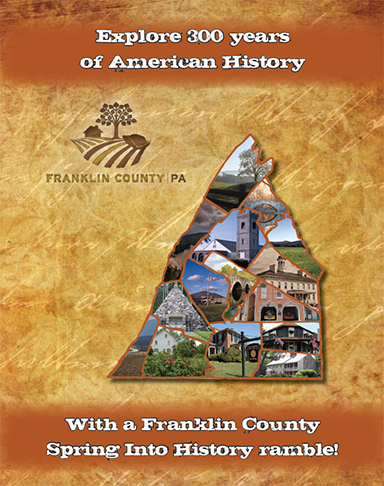 SPRING INTO HISTORY BOOK
Follow along through history with the Spring into History book! Click here for the book!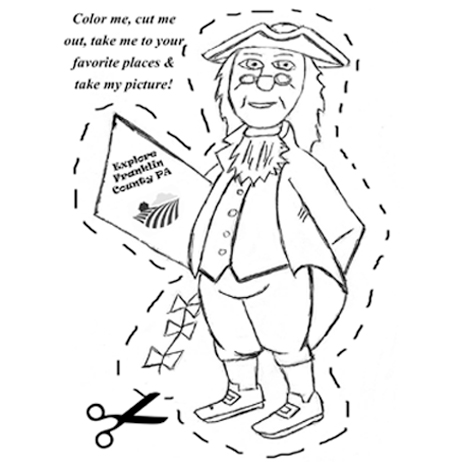 FLAT BEN
Flat Ben, Franklin County's version of Flat Stanley, is returning to ExploreFranklinCountyPA.com for 2018. Download him here, color him, and photograph him at favorite Franklin County sites. Share his pix with #FlatBen!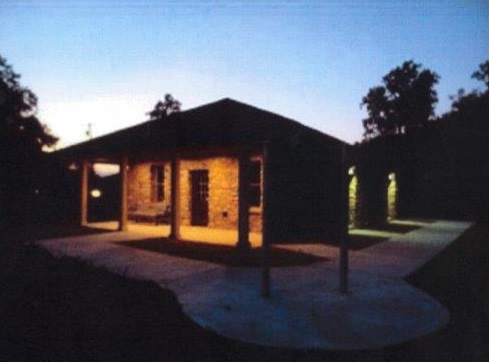 Fought during the retreat of Gettysburg, the Battle of Monterey Pass is the second largest Civil War battle fought on Pennsylvania soil with 10,000 from both Union and Confederate forces. The fight took place in the late hours of July 4, 1863 and the early hours of July 5, 1863 during solid darkness and a torrential downpour on a precarious mountainside, spanning two states and four counties.
After the Confederate defeat at Gettysburg, General Robert E. Lee was faced with returning troops, supplies, artillery, wagons, and wounded across South Mountain to Virginia. From July 3 to July 6, the retreating Confederate troops moved across South Mountain. There were two routes the Confederate army took.  One was along the Chambersburg Pike to Cashtown, onto Greenwood—today known as Fayetteville—and south to Hagerstown. A shorter route traveled winding mountain roads through Fairfield Gap and across Monterey Pass to Hagerstown.
A twenty-mile train of Conestoga-style wagons retreated on the longer route through Cashtown and was led by Brigadier General John Imboden. With so much rain, there was much mud. The multitude and weight of the wagons made an arduous and long retreat.
The exodus via the shorter route through Fairfield Gap and across Monterey Pass did not escape the terrible impacts of the rain. Men marched on flooded roads and thick mud. In many Confederate soldier's diaries and letters, it was referred to as Mount Misery or the quagmire. The conditions made night travel even more dangerous because visibility was so limited.
On July 4, Union troops led by General Judson Kirkpatrick removed the Confederate sentries at Fairfield and were able to advance toward Monterey Pass. Brigadier General George Custer charged the Confederates with the 6th Michigan Cavalry, allowing Kilpatrick's men to reach and attack the wagon train. Ultimately, the Union forces captured more than 1300 Confederate men and destroyed nine miles of wagons.
Today, the site of the battle is along PA Route 16, just east of Waynesboro. The battlefield land is preserved by the local municipality, Washington Township, and houses the Monterey Pass Battlefield Museum, open weekends from April to November. The museum interprets Civil War history, depicts details of the Battle of Monterey Pass, and portrays the historical significance of the region.
Browse these upcoming special events that walk through history!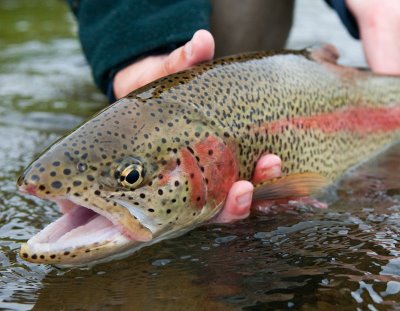 APRIL 21: 10AM-NOON | YOUTH FISHING RODEO AT RED RUN LAKE
Children aged 3 to 13 can enjoy the Youth Fishing Rodeo at Red Run Lake, Red Run Park, Rouzerville, PA. The event is part of Waynesboro's Bicentennial Celebration's going on throughout the year! Registration starts at 9:00 a.m., Fishing Rodeo is from 10:00-12:00 p.m. This event is FREE and all youth must provide their own fishing equipment and bait. Trout fish will be stocked for the rodeo.  For more information call or text Harry Geesaman, 717-860-3838.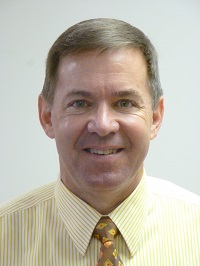 APRIL 24: 5:30PM | Antietam Historical Association Annual Meeting and Speaker Linden Showalter on "An Introduction of Anabaptists of the Cumberland Valley"
Antietam Historical Association will hold its eighth Annual Meeting on April 24 at Fountain Head Country Club. The event begins at 5:30 p.m. with a social hour including an exhibit, book-signings, hors d'oeuvres, cash bar, and harp music by Sally Lay, Smithsburg. At 6:30 p.m. a chicken (or vegetarian alternative) dinner will be served. The feature presentation follows dinner.
Linden Showalter will narrate "An Introduction to the Anabaptists of the Cumberland Valley."  A Waynesboro certified public accountant, Showalter is also chairman of the Mennonite Historical Association of the Cumberland Valley and editor of the "Conococheague Mennonist."  His presentation will explain the differences between the various Anabaptist sects and how they interrelate.
The Anabaptists include such denominations as the Mennonites, Reformed Mennonites, Amish, Church of the Brethren, Old German Baptists, German Seventh Day Baptists and River Brethren. From the eighteenth century, the Cumberland Valley has been a home to these sects.
The meeting is open to the public, but reservations are required. The cost for the entire event is $37.50 per person. Those wishing to attend should contact the association at events@antietamhistory.org or 717-762-2006. The deadline for making reservations is April 16. Attendees must select their dinner preferences at that time.
Antietam Historical Association was founded in 2006 to interpret the history of the region in Maryland and Pennsylvania drained by Antietam Creek. It publishes books of regional interest and sponsors several study groups including the Potomac Street Irregulars, Third Thursday Biography Breakfast and the Antietam Ramblers.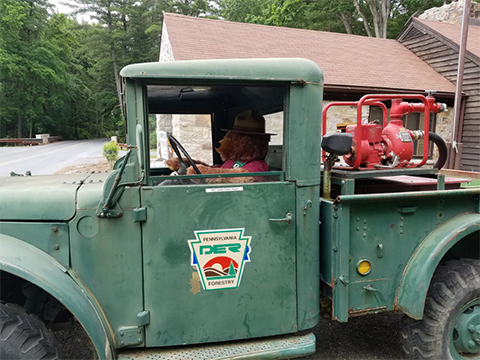 APRIL 14 & APRIL 21: 10AM | OPEN HOUSE AT FOREST HERITAGE AND DISCOVERY CENTER OF THE PENNSYLVANIA FOREST FIRE MUSEUM
The Pennsylvania Forest Heritage Association is a small, volunteer-run,  non-profit, organization dedicated to sharing the story of and the importance of the historic and on-going efforts to preserve and conserve the forests of Pennsylvania. Founded largely by employees and retirees of the Commonwealth's Bureaus of Forestry and State Parks, membership also includes those from a wide range of disciplines who support these goals.  The mission statement of the Association is as follows. "The mission of the Pennsylvania Forest Heritage Association is to preserve and showcase the rich heritage of forestry and forest protection in Pennsylvania, and to inform and educate the public about present day forestry, including forest fire protection, and its future in the Commonwealth." The Association's most public face is our "Forest Heritage and Discovery Center" which is located in the 1930s-era building within Caledonia State Park that served as the park office for many years.  Although located within the state park, the Association is a totally separate entity and receives no financial support from the Commonwealth. Small in size, the Center is large in scope.  Exhibits inside include recognition of early Pennsylvania conservation pioneers, including the Civilian Conservation Corps program.  Also featured are exhibits on wildfire prevention and suppression, the tools of the fire-fighter, early Pennsylvania fire towers, and perhaps the largest collection of Smokey Bear memorabilia in the state.  Staffed solely by volunteer docents, the Center is open weekend afternoons from noon until 5:00 PM.  As part of the "Spring Into History" event, the Center will be open for visitation on April 14 and 21 from 12 noon until 5:00 P.M.
April 20-22: The Old Jail ESCAPE THE OLD JAIL
"Break Out of the 1880 Jail with the Gold Bar" – we're back with a new escape room theme here at the Old Jail! Teams of 6-8 people will escape our 1880 cell block AND find the hidden gold bar. Can you do it in under an hour? Teams must preregister and prepay to reserve a slot.  You will use clues and puzzles to make your way out of cells and the main cell block.  This event is appropriate for mature children and up – you will be locked in a small cell.  This event is not gory and has no inappropriate themes. Call for exact times and details. 717-264-1667 www.franklinhistorical.org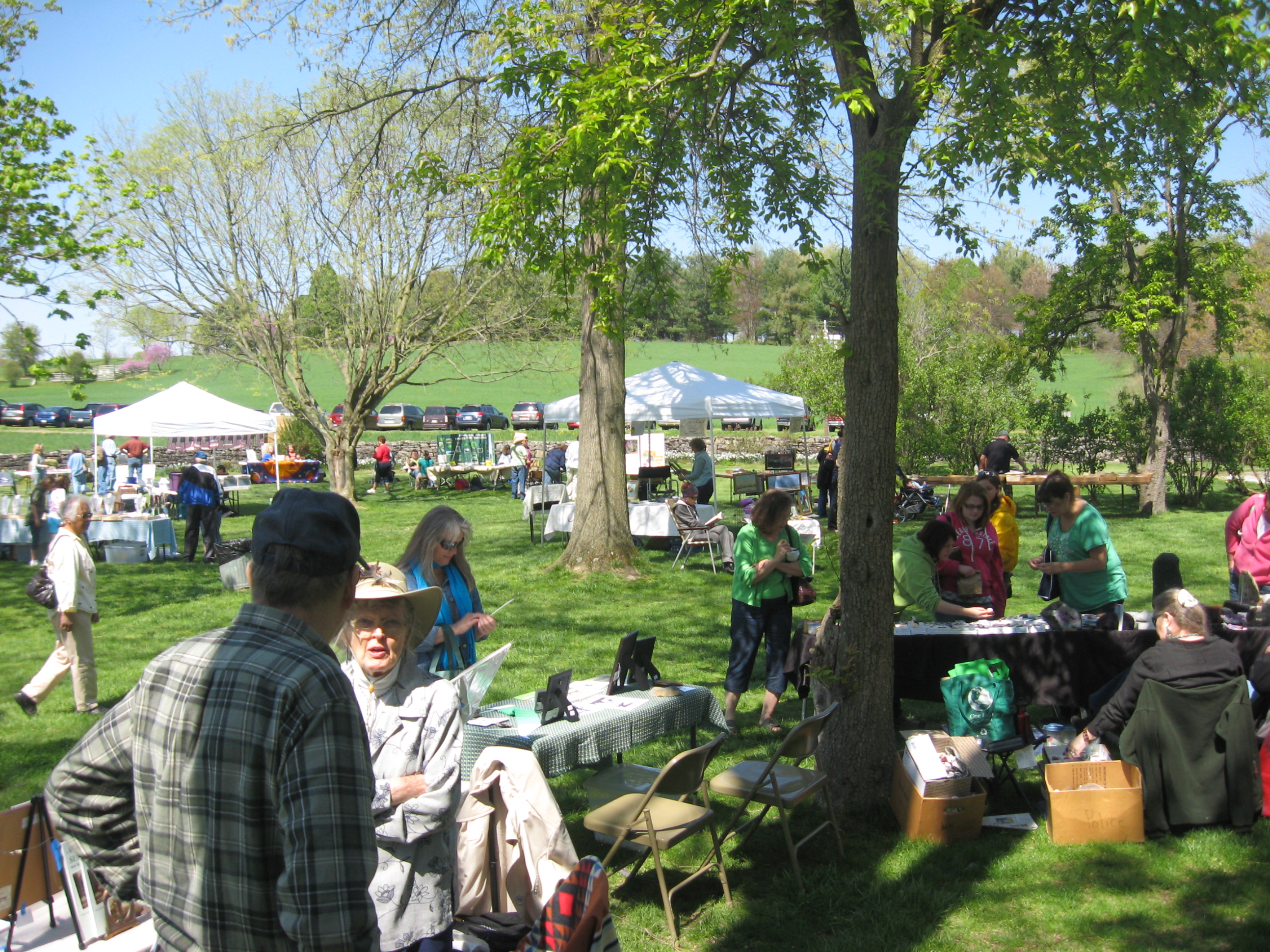 APRIL 28: 11 AM – 4 PM | EARTH DAY & FESTIVAL OF ART RENFREW INSTITUTE
Renfrew Institute's Earth Celebration Day and Festival of Art is a full day of discovery, education, music, and art. Held in conjunction with the event, the annual Recycle/Reuse Yard Sale is scheduled from 9 a.m. to 3 p.m. in the picnic area of the park. The celebration includes dozens of exhibitor displays featuring everything from gardening and geology to eco-friendly products and services. In addition to environmental exhibits and activities, area artists will display, demonstrate and sell their works during the Festival of Art. These include a variety of fine art, jewelry, photography, basketry, garden art, pottery and more. Earth themes will be in the spotlight. A food stand will offer hot dogs, beverages, baked goods & other tasty items for sale, and attendees may picnic in the park. Proceeds benefit the Institute. Parking is available next to the visitors center and in the lower lot off Welty Road. Rain site: Waynesboro Area Middle School. For more information call the institute at 717-762-0373 or visit www.renfrewinstitue.org.
April 21: 10AM- 2PM Fendrick Library Open House with Tom Steiger
Tom Steiger will be on hand to answer questions as you tour the local History Room  with local Civil War artifacts, photographs and memorabilia from the local community. The James Buchanan Room will also be open with photographs, memorabilia and documents pertaining to the President on display.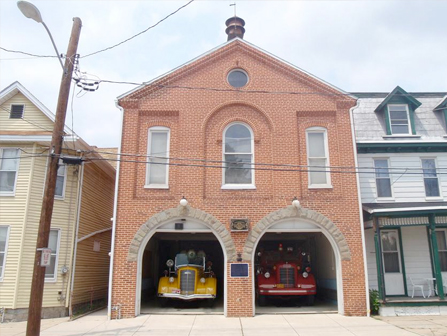 April 21: 10AM – 4PM | CHAMBERSBURG VOLUNTEER FIREMAN'S MUSEUM OPEN HOUSE
The Chambersburg Volunteer Fireman's Museum is holding open houses April 7 and April 21 from 10am to 4pm! The museum has fire apparatus, trucks and cars, ribbons, replicas of fire engines, trophies, marching uniforms used by bands that the fire companies once had and a vehicle used during the Burning of Chambersburg in 1864. www.chambersburgfire.com
FRIDAY, APRIL 20, FRIDAY APRIL 27 & FRIDAY MAY 4: 1 PM – 3 PM | INTRO TO GENEALOGY OLD JAIL
Join us for a genealogy workshop focusing on different types of county court records and learn how to research courthouse records and archives! Topics will include estate records (wills and probate), Orphan's Court (estate settlements, guardians, appraisements), and land records (deeds and tax records). Our presenters are Pam Anderson, professional genealogist and Society volunteer, Justin McHenry, Director of the Franklin County Archives and Society board member, and Michele Wade, long-time researcher, Society board member and library volunteer. 
You may sign up for any of the individual sessions or all three. Friday, April 20 – ($20) Introduction to county r
ecords and repositories at the Franklin County Historical Society (Old Jail Library) Friday, April 27 – ($15) Guided research at the Franklin County Archives (Franklin Farm Lane) Friday, May 4 – ($15) Guided research at the Franklin County Courthouse
For questions about the workshops specifically, contact Pam at 717.597.1345 / Pam@AndersonCoGen.com
APRIL 28: 10 AM – 4 PM | THE OLD JAIL OPEN HOUSE
The Old Jail opens its doors for its annual Spring into History open house! Enjoy free guided tours of the Old Jail by a docent including the original 1818 building, dungeon, newer cells, annex and a yard enclosed by a 20-foot high limestone wall. Several rooms of the original jail and part of the newer cell block comprise a museum of historical artifacts from Franklin County. Experience the story of the jail through interpretation and the history of crime and punishment in the Cumberland Valley. www.franklinhistorical.org/old-jail/