The Inaugural Franklin County Young Playwrights Festival, scheduled for April 2018, will open the submission process Oct. 2, 2017.
This event, the first playwriting festival in Franklin County for young writers, will be held at the historic Capitol Theatre on April 22, 2018 and will feature 8 to 10 fully-realized performances of original stage work written by school-age students. Plays have a 10-minute run-time limit.
As part of the Festival, authors of the plays will be paired with an experienced director and will be involved in all aspects of producing their play. The authors can also act in their own play.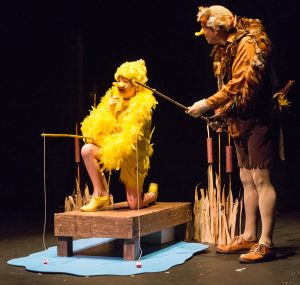 Submissions are open to all students in Franklin County from Kindergarten to 12th grade regardless of how or where they attend school. (Some other areas outside of Franklin County are eligible to submit plays. Call the number below to see what locations are eligible to participate.) There is no restriction to the theme or plot of plays, but language must be school appropriate.
Cash prizes will be awarded for the top 3 plays, Grand Prize and Audience Choice Awards.
Submissions for the Festival will close Friday, December 15, 2017.
To submit a play, go to www.thecapitoltheatre.org and click on the "YPF Submission Icon" on the home page. Scripts may be submitted only online.
For more information, contact the Capitol Theatre at 717-263- 0202 x203.