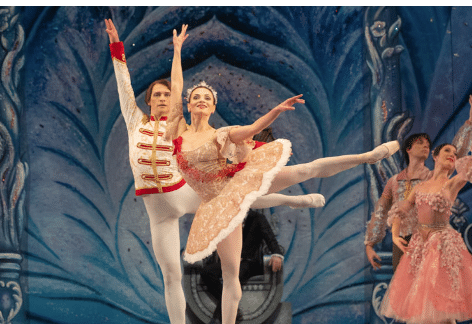 Sunday November 5th, 2023 * 3:00 PM
State Ballet Theatre of Ukraine
The holiday season is a wonderful opportunity to create lasting memories with your loved ones.
And what better way to get into the Christmas spirit than by enjoying the timeless classic, The Nutcracker?
The State Ballet Theater of Ukraine is a renowned team that brings this beloved fairy tale to life with breathtaking performances.
It tells the story of a young girl's journey through a magical world of fairies, princes, and an army of mice.
With Tchaikovsky's iconic holiday melodies such as "Waltz of the Flowers," "Dance of the Sugar Plum Fairy," "Waltz of the Snowflakes," and more, this performance is sure to captivate and delight audiences of all ages.