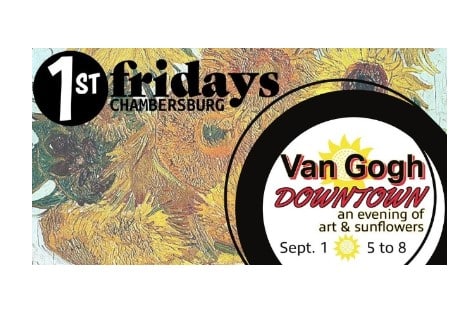 1st Friday: Van Gogh in Downtown Chambersburg, Pennsylvania
Friday September 1st, 2023 * 5:00 PM – 8:00 PM
We will celebrate the arts of our community with downtown shopping & dining.
Music by: Beth Holland & Tresa Day.
Sculpture Garden on the Courthouse Plaza with local artists and artists and art from The Foundry Art Market.
Artist will be sharing their work throughout the town.
** Visit the Franklin County Visitors Bureau to view The Tree of Light by local artist Brandii Kligge
Meet the artist and enter to win "An Evening of Arts" giveaway basket!