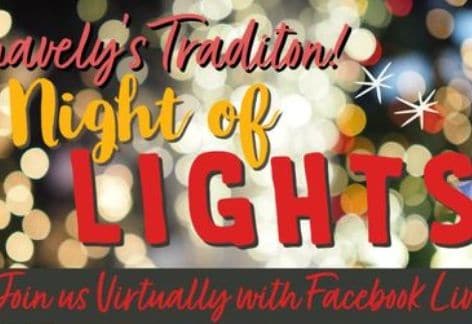 A Night of Lights
Snavely's Garden Corner
We invite you all to Snavely's Night of Lights!
A Snavely's Tradition with a Twist!
This year's Night of Lights will be Virtual on Facebook Live.
Stay home, bake up some snacks and cookies, and grab a glass of wine and join us as we wander through the decorated trees!