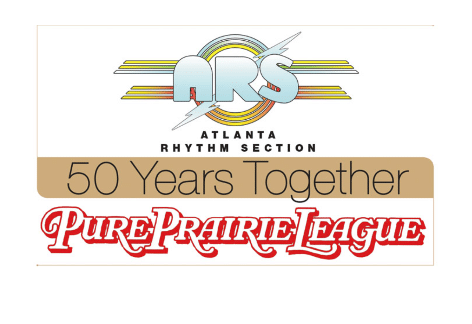 Atlanta Rhythm Section & Pure Prairie League: 50 Years Together!, Luhrs Performing Arts Center
Saturday February 24th, 2024 * 7:30 PM
It's an evening of songs, stories and American rock by two legendary bands, both celebrating their 50th Anniversary!
Country rockers Pure Prairie League are known for their hit song "Amie" – perhaps the most beloved country rock song of all time – and "Two Lane Highway," "Let Me Love You Tonight," and "Falling In and Out of Love."
With nine straight albums that made the Billboard charts, PPL is considered one of the leading bands of the country rock movement.
Southern rock fans know well Atlanta Rhythm Section's 1978 breakthrough album Champagne Jam, which featured the hits "Imaginary Lover" and "I'm Not Gonna Let It Bother Me Tonight."
ARS followed that up with two more certified Gold albums and seven additional Top 40 singles to cement their reputation as amazing songwriters and live performers.