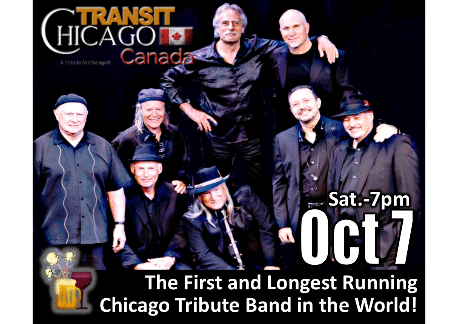 CHICAGO TRANSIT, Capitol Theatre Chambersburg
Saturday October 7th, 2023 * 7:00 PM
The longest running Chicago tribute band in the world is coming to Chambersburg!
This international touring band from Canada has a three-piece horn section, four-piece rhythm section, and four lead vocalists who expertly cover all of the Chicago material from the early horn-dominant classics like 'Make Me Smile ', '25 or 6 to 4 ', and 'Saturday in the Park ' to the later, softer, keyboard-oriented ballads like 'If You Leave Me Now '.
You will feel like you are experiencing Chicago all over again!
Beer, wine, non-alcoholic drinks & concessions will be available for purchase.