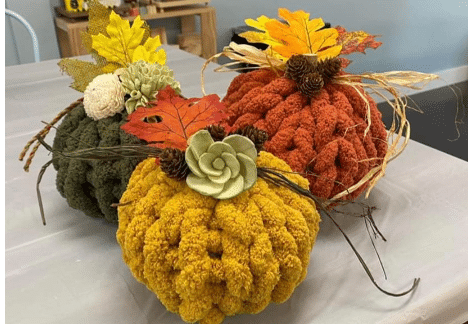 Chunky Knit Pumpkins, Vinnie's on 11 Greencastle
Tuesday October 17th, 2023 * 6:00 PM – 8:00 PM
Hammer & Stain Chambersburg is offering a DIY workshop.
This registration will allow for one adult to make THREE chunky knit pumpkins!! Small, Medium, & Large.
Colors subject to availability, however, please list top three desired colors in additional info box.
Enjoy some yummy food from Vinnie's while you craft away!
Registration Deadline October 16th!
Vinnie's on 11 | 5210 Molly Pitcher Hwy, Chambersburg, PA 17202