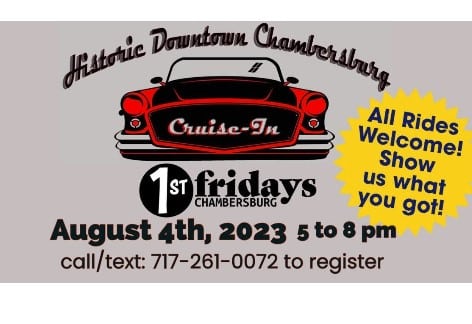 Cruise In 2023, Downtown Chambersburg
First Friday August 4th, 2023 * 5:00 PM – 8:00 PM
Amazing rides will be parked along Main Street and in Rosedale Parking Lots.
Are you coming downtown to enjoy the shopping, food, music, Boy Scouts with their Pinewood Derby cars, all the cars/trucks and motor cycles?
Judging will start about 5:30 starting at North Main working toward Washington Street.
We are looking forward to a GREAT event!