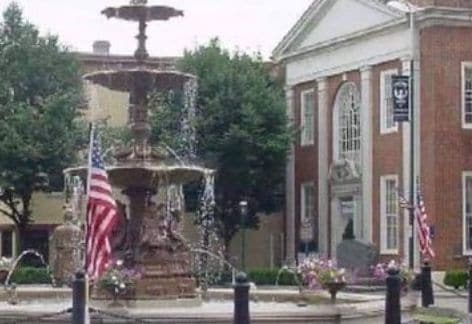 From City Block to Cell Block
SATURDAY, MARCH 13, 2021 AT 6:00 PM – 12:00 AM
Franklin County 11/30 Visitors Center
What lies at the crossroads of Rt. 11 and Rt. 30 in downtown Chambersburg, PA is a building rich with history.
History that dates back to before the Civil War. What lies at these crossroads is a building that wants to share those historic stories with YOU.
Not far from there is a building known for history for other reasons, The Old Franklin County Jail. Using state of the art equipment, YOU will investigate not only the most recent of times, but also the stories that have been imprinted within the walls of the 11/30 Visitors Center and The Old Franklin County Jail.
Tickets for these two incredible location are just $20 and space will be limited. Tickets can be purchased by sending payment through PayPal to theghostpit@yahoo.com or by calling
717-496-6071. That's right, one price, both locations, and 6 hours of history and haunts.